Boxes
Classic Heart Box
MB1451
£31.48 per box of 6
Stock Available:
box of 6 = 1
Origin: CHINA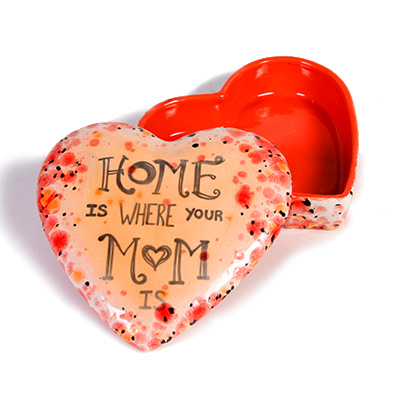 Bisque heart box from Mayco. Measures 15cm long by 4.5cm tall by 14.7cm wide.
Products Used:
Bisque
MB-1451 Classic Heart Box
Colour
Miscellaneous Accessories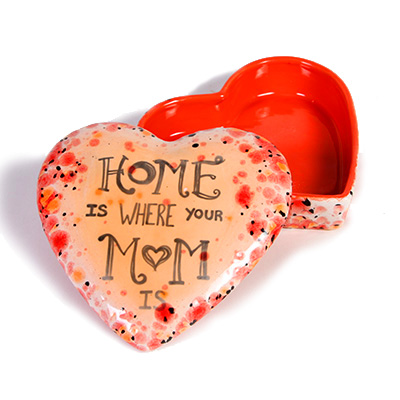 Instructions
Moisten a clean sponge and wipe bisque to remove any dust.
Using Clay Carbon Paper, transfer the lettering onto the lid of the box.
Apply 2 coats of SC-15 Tuxedo to the words.
Apply 3 coats of SC-88 Tu Tu Tango to the inside of the box.
Apply 3 coats of S-2727 Poppy Fields to the outside of the bottom of the box.
Once you get to the lid of the box, apply S-2727 Poppy Fields around the edge and use FN-207 Orange Slice to blend into the middle. Repeat this 3 times.
Let dry completely.
Stilt both the lid and the box and fire to shelf cone 06.