Cool Girl - Ammie Y'all
DSS3002
£
(temporarily out of stock)
Stock Available:
0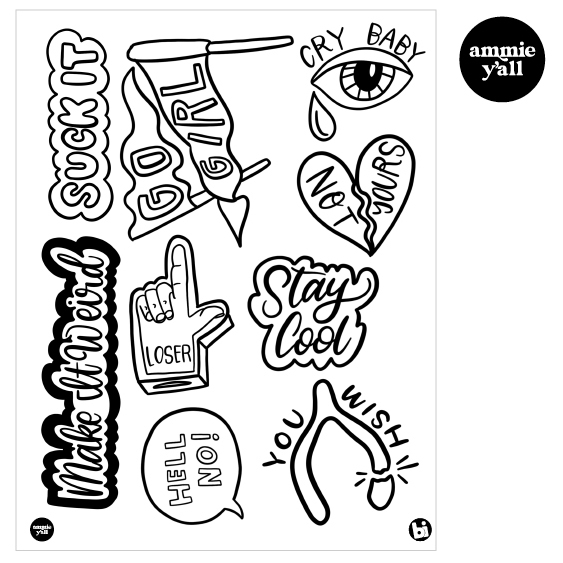 Silkscreen sheet measuring 8.5 x 11 inches.
Got some cool girls that like to come to your studio? Then you need to get something designed by a very cool girl, well-known artists, Ammie Williams: The Cool Girl Silkscreen! This stupendous silkscreen can turn any boring old piece of pottery into a piece that pops! And you can only get Ammie Williams designed silkscreens here, so you know your customers will love how unique they are!
These silkscreens were personally designed by artist and influencer, Ammie Williams.