Underglazes Overview
Opaque underglazes designed for solid coverage over large areas.
Download Brochure: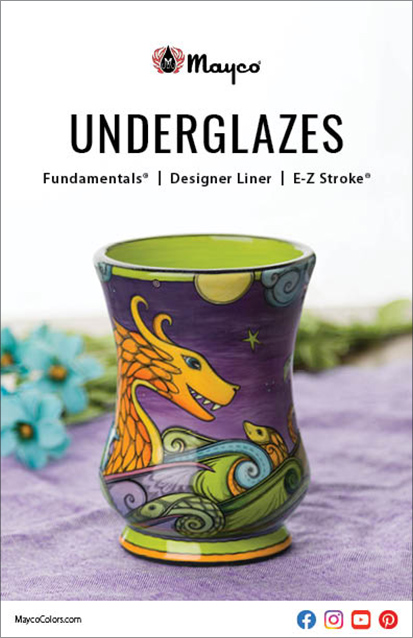 Apply onto either greenware or bisque. Generally fires to cone 06, 1000C, some colours will withstand higher temperatures, cone 6 results are printed on each label, or click here to view the Mayco mid range firing guide.
Can be polished for an eggshell finish, requires a top coat of clear glaze to become shiny and foodsafe.
59ml (2oz) bottles.