Rhode TE200MCC+
ROHDETE200MCC+
£
4,100.92
Stock Available:
1
Origin: Czechia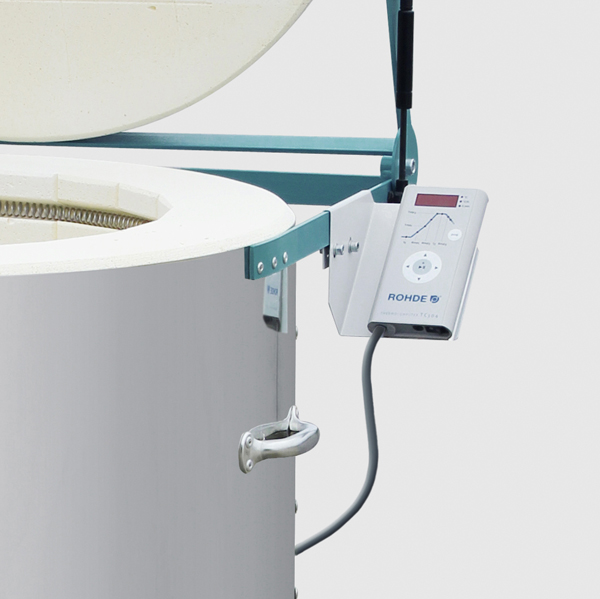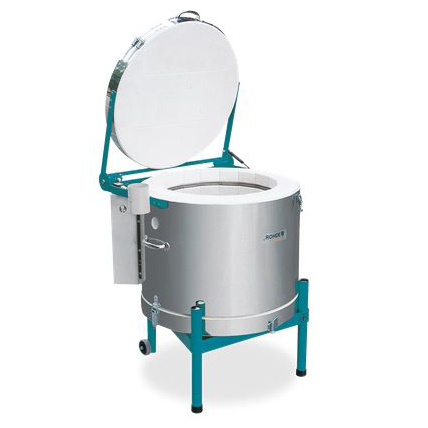 Long Term application Temperature 1240C

Designed for long term and continuous use at temperatures up to 1240C, making it suitable for firing bisque, earthenware, porcelain and even high temperature Stoneware up to Orton cone 6.

Extendibility

The kiln volume of this toploader TE series can be increased by up to 50% by simply fitting or even retrofitting an additional heatable extension ring (ZWR). Mount the ring, connect the kiln to the mains supply and continue working with 50% more firing capacity.

Computer Controlled

Advanced, easy to operate computer controls every stage of the firing. Includes USB Slot.

Reversible Kiln Stand

The strong metal stand can be turned upside down allowing for two different kiln heights.

Integrated Safety cut-out switch

A door contact switch automatically isolates the heating elements inside the chamber from the power supply when the kiln lid is opened.

High thermal energy efficiency

This kiln is one of the most economical kilns available thanks to a unique triple insulation concept with additional 15mm microporous insulating board.

High Quality Heating Elements

All heating elements made from 'Kathal A1' metal, ensuring the best possible durability and reliability with a reserve capacity calculated into the element to limit any stress.

Disassembly

The kiln can be disassembled easily into several parts for on-site delivery. Individual parts will fit through doors with a width of 55cm.

3 Year Warranty

Each Rohde kiln is made by hand and kept to strict quality guidelines, therefore each is sold with a reassuring 36 month warranty.

Gas Pressure Spring-Supported Lid hinge

A Sturdy Lid construction is supported by gas pressure springs which allow easy, effortless and safe opening and closing of the kiln lid.
The TE 200 MCC+ Toploader has a volume of 200 litres and is a kiln and comes with a 3 year warranty.
Manufactured by the German kiln maker 'Rohde', the MCC+ series of kilns are capable of firing as hot as 1320°C, however for long term use on this amperage supply it is suggested to limit long term high temperature firings to around 1240C, which is more than enough for stoneware and porcelain firings.
The size of this chamber makes the TE200 the perfect kiln for a busy ceramic studio firing to earthenware and higher temperatures. The chamber width is 74cm with a depth of 46cm which will not give yourself backache when loading onto the kiln floor.
If you ever feel you may outgrow the chamber as your studio grows, instead of looking to replace this kiln you can simply add an expansion ring to the chamber, increasing the capacity by 50%, up to 300 litres.
Includes Furniture kit containing:
8 Semi Circular shelves measuring 65cm by 32.5cm - 18mm thick.
6 of each prop measuring 2.5cm - 5cm - 7.5cm and 10cm tall.
Max temp: 1280C
Volume: 200litres
Depth: 46cm
Opening: 74cm
Outer dimensions: 102cm wide by 101cm by 78cm tall
Shipping weight: 150 kilos KG
Amperes: 40
Phase: 1
Watts: 9200
Volts: 230 volts
---