White air drying modelling clay
MHC0911
Origin: SPAIN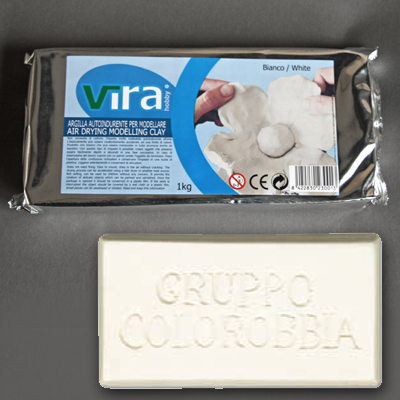 Simply sculpt your figure then leave to dry. Will set hard without the need for a kiln and firing.
Drying time can be reduced by force drying. Safe for children to use.
Once opened keep in a sealed air tight container or covered with a wet cloth or plastic film to prevent drying up.