Pottery Painting Business Starter Kits
Stoneware Potter Pack
POTTERKIT02
array(194) {
  ["metaTitle"]=>
  string(49) "Hobby Ceramicraft - Stoneware Potter Starter Pack"
  ["metaDescription"]=>
  string(178) "A starter kit of all you would need to begin producing stoneware ceramic artwork, including a potters wheel and high temperature kiln, along with some reliable glazes from Mayco."
  ["metaKeywords"]=>
  string(0) ""
  ["parentID"]=>
  string(5) "44611"
  ["parentIDcrypt"]=>
  string(8) "oqielpI="
  ["parentName"]=>
  string(38) "Pottery Painting Business Starter Kits"
  ["parentType"]=>
  string(11) "starterkits"
  ["grandParentType"]=>
  string(15) "starterkitspage"
  ["grandParentName"]=>
  string(12) "Starter Kits"
  ["grandParentID"]=>
  string(5) "44610"
  ["grandParentIDcrypt"]=>
  string(8) "oqielpE="
  ["boolHasParent"]=>
  bool(true)
  ["boolHasGrandParent"]=>
  bool(true)
  ["page"]=>
  string(17) "starterkits-child"
  ["what"]=>
  string(4) "item"
  ["item"]=>
  string(17) "starterkits-child"
  ["idCrypt"]=>
  string(8) "o62elpM="
  ["date1"]=>
  string(19) "2019-12-10 11:16:00"
  ["date2"]=>
  string(19) "0000-00-00 00:00:00"
  ["date3"]=>
  string(19) "0000-00-00 00:00:00"
  ["date4"]=>
  string(19) "0000-00-00 00:00:00"
  ["date5"]=>
  string(19) "0000-00-00 00:00:00"
  ["radio1"]=>
  string(1) "0"
  ["radio2"]=>
  string(1) "0"
  ["radio3"]=>
  string(1) "0"
  ["radio4"]=>
  string(1) "0"
  ["radio5"]=>
  string(1) "0"
  ["check1"]=>
  string(1) "0"
  ["check2"]=>
  string(1) "0"
  ["check3"]=>
  string(1) "0"
  ["check4"]=>
  string(1) "0"
  ["check5"]=>
  string(1) "0"
  ["select1"]=>
  string(1) "0"
  ["select2"]=>
  string(1) "0"
  ["select3"]=>
  string(1) "0"
  ["select4"]=>
  string(1) "0"
  ["select5"]=>
  string(0) ""
  ["select6"]=>
  string(0) ""
  ["select7"]=>
  string(0) ""
  ["select8"]=>
  string(0) ""
  ["select9"]=>
  string(0) ""
  ["select10"]=>
  string(0) ""
  ["select11"]=>
  string(0) ""
  ["text1"]=>
  string(2837) "


	Potter's Wheel:





	Top of the range, easy to operate, quiet, strong and reliable electric Potter's Wheel with adjustable speed foot pedal.





	





	 





	Kiln:





	A computer controlled, top loading high temperature kiln.  Run from a 30amp domestic supply, this little beast can easily fire up to Stoneware and Porcelain temperatures without missing a beat.  A compact 16½" x 13¼" deep chamber is big enough to take a very substantial ceramic or stoneware vase or bowl.  1.75 cubic foot capacity is still large enough to swallow a whole pile of smaller items.  Comes with shelves, props, canle and stand.





	





	Tools:





	





	 





	Clay:





	Three 12.5kilo bags of Buff stoneware clay for sculpting or throwing with.





	





	Pair of Clay Bag ties to prevent clay drying out.





	





	Black Pigment paint for detailed decoration or writing on stoneware:





	





	 





	These 24 easy to use Stoneware glazes from Mayco, in small 118ml (4oz) tester bottles:





	 





	





	 





	Brushes:





	  





	





	Brush for applying Kiln Wash.





	





	Kiln Wash for firing.





	


"
  ["text2"]=>
  string(300) "


	A starter pack for new Potters wanting to create higher temperature ceramic artwork, using Stoneware clay.  Includes a deluxe potter's wheel, high temperature electric kiln, some tools and accesories as well as a selection of Mayco's finest high temperature Stoneware glazes.


"
  ["text3"]=>
  string(0) ""
  ["text4"]=>
  string(0) ""
  ["text5"]=>
  string(0) ""
  ["text6"]=>
  string(0) ""
  ["text7"]=>
  string(0) ""
  ["text8"]=>
  string(0) ""
  ["text9"]=>
  string(0) ""
  ["text10"]=>
  string(0) ""
  ["name"]=>
  string(21) "Stoneware Potter Pack"
  ["fld2"]=>
  string(11) "POTTERKIT02"
  ["fld3"]=>
  string(0) ""
  ["fld4"]=>
  string(1) "0"
  ["fld5"]=>
  string(0) ""
  ["fld6"]=>
  string(7) "2780.97"
  ["fld7"]=>
  string(0) ""
  ["fld8"]=>
  string(0) ""
  ["fld9"]=>
  string(0) ""
  ["fld10"]=>
  string(0) ""
  ["image1"]=>
  string(17) "kitpotterhigh.jpg"
  ["imageAlt1"]=>
  NULL
  ["image2"]=>
  string(0) ""
  ["imageAlt2"]=>
  NULL
  ["image3"]=>
  string(0) ""
  ["imageAlt3"]=>
  NULL
  ["image4"]=>
  string(0) ""
  ["imageAlt4"]=>
  NULL
  ["image5"]=>
  string(0) ""
  ["imageAlt5"]=>
  NULL
  ["imageCount"]=>
  NULL
  ["URL"]=>
  string(29) "stoneware-potter-starter-pack"
  ["id"]=>
  string(5) "59612"
  ["boolExists"]=>
  int(1)
  ["parentWhat"]=>
  string(0) ""
  ["parentURL"]=>
  string(12) "starter-kits"
  ["boolParentEditable"]=>
  string(1) "1"
  ["active"]=>
  string(1) "1"
  ["navItem"]=>
  string(1) "0"
  ["footerItem"]=>
  string(1) "0"
  ["subFooterItem"]=>
  string(1) "0"
  ["boolEditable"]=>
  string(1) "1"
  ["userID"]=>
  NULL
  ["id2"]=>
  int(0)
  ["id3"]=>
  int(0)
  ["commodityCode"]=>
  string(0) ""
  ["nameLong"]=>
  string(11) "POTTERKIT02"
  ["code"]=>
  string(11) "POTTERKIT02"
  ["weight"]=>
  string(3) "510"
  ["sageCode"]=>
  string(0) ""
  ["quantity"]=>
  string(1) "0"
  ["price"]=>
  string(8) "2,780.97"
  ["price2"]=>
  int(0)
  ["price3"]=>
  int(0)
  ["size"]=>
  string(0) ""
  ["size2"]=>
  int(0)
  ["size3"]=>
  int(0)
  ["boolSize2"]=>
  bool(false)
  ["boolSize3"]=>
  bool(false)
  ["inStockSize1"]=>
  bool(false)
  ["inStockSize2"]=>
  bool(false)
  ["inStockSize3"]=>
  bool(false)
  ["boolDiscounts"]=>
  bool(false)
  ["boolKilns"]=>
  bool(false)
  ["strDiscountString"]=>
  string(0) ""
  ["date1day"]=>
  string(2) "10"
  ["date1month"]=>
  string(2) "12"
  ["date1year"]=>
  string(4) "2019"
  ["date2day"]=>
  string(2) "00"
  ["date2month"]=>
  string(2) "00"
  ["date2year"]=>
  string(4) "0000"
  ["check6"]=>
  string(1) "0"
  ["check7"]=>
  string(1) "0"
  ["check8"]=>
  string(1) "0"
  ["check9"]=>
  string(1) "0"
  ["check10"]=>
  string(1) "0"
  ["file1"]=>
  string(0) ""
  ["file2"]=>
  string(0) ""
  ["file3"]=>
  string(0) ""
  ["file4"]=>
  string(0) ""
  ["file5"]=>
  string(0) ""
  ["file6"]=>
  string(0) ""
  ["file7"]=>
  string(0) ""
  ["file8"]=>
  string(0) ""
  ["file9"]=>
  string(0) ""
  ["file10"]=>
  string(0) ""
  ["file1label"]=>
  string(0) ""
  ["file2label"]=>
  string(0) ""
  ["file3label"]=>
  string(0) ""
  ["file4label"]=>
  string(0) ""
  ["file5label"]=>
  string(0) ""
  ["file6label"]=>
  string(0) ""
  ["file7label"]=>
  string(0) ""
  ["file8label"]=>
  string(0) ""
  ["file9label"]=>
  string(0) ""
  ["file10label"]=>
  string(0) ""
  ["breadcrumb"]=>
  string(0) ""
  ["fld11"]=>
  string(3) "510"
  ["fld12"]=>
  string(0) ""
  ["fld13"]=>
  string(0) ""
  ["fld14"]=>
  string(0) ""
  ["fld15"]=>
  string(0) ""
  ["fld16"]=>
  string(0) ""
  ["fld17"]=>
  string(0) ""
  ["fld18"]=>
  string(0) ""
  ["fld19"]=>
  string(0) ""
  ["fld20"]=>
  string(0) ""
  ["fld21"]=>
  string(0) ""
  ["fld22"]=>
  string(0) ""
  ["fld23"]=>
  string(0) ""
  ["fld24"]=>
  string(0) ""
  ["fld25"]=>
  string(0) ""
  ["fld26"]=>
  string(0) ""
  ["fld27"]=>
  string(0) ""
  ["fld28"]=>
  string(0) ""
  ["fld29"]=>
  string(0) ""
  ["fld30"]=>
  string(0) ""
  ["fld31"]=>
  string(0) ""
  ["fld32"]=>
  string(0) ""
  ["fld33"]=>
  string(0) ""
  ["fld34"]=>
  string(0) ""
  ["fld35"]=>
  string(0) ""
  ["fld36"]=>
  string(0) ""
  ["fld37"]=>
  string(0) ""
  ["fld38"]=>
  string(0) ""
  ["fld39"]=>
  string(0) ""
  ["fld40"]=>
  string(0) ""
  ["image1alt"]=>
  string(13) "kitpotterhigh"
  ["boolImage1"]=>
  bool(true)
  ["image2alt"]=>
  string(0) ""
  ["boolImage2"]=>
  bool(false)
  ["image3alt"]=>
  string(0) ""
  ["image4alt"]=>
  string(0) ""
  ["image5alt"]=>
  string(0) ""
  ["image6"]=>
  string(0) ""
  ["image6alt"]=>
  string(0) ""
  ["image7"]=>
  string(0) ""
  ["image7alt"]=>
  string(0) ""
  ["image8"]=>
  string(0) ""
  ["image8alt"]=>
  string(0) ""
  ["image9"]=>
  string(0) ""
  ["image9alt"]=>
  string(0) ""
  ["image10"]=>
  string(0) ""
  ["image10alt"]=>
  string(0) ""
  ["pricing"]=>
  string(0) ""
  ["tradePricing"]=>
  string(3) "510"
  ["weightGrams"]=>
  string(1) "0"
  ["weightKG"]=>
  string(4) "0.00"
  ["length"]=>
  string(0) ""
  ["height"]=>
  string(7) "2780.97"
  ["width"]=>
  string(0) ""
}

£
2,780.97
(temporarily out of stock)
Stock Available:
0
Potter's Wheel:
Top of the range, easy to operate, quiet, strong and reliable electric Potter's Wheel with adjustable speed foot pedal.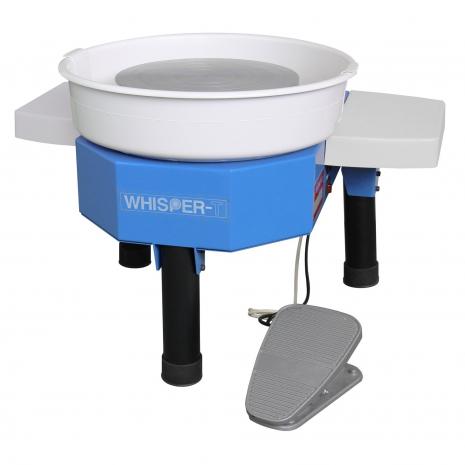 Kiln:
A computer controlled, top loading high temperature kiln. Run from a 30amp domestic supply, this little beast can easily fire up to Stoneware and Porcelain temperatures without missing a beat. A compact 16½" x 13¼" deep chamber is big enough to take a very substantial ceramic or stoneware vase or bowl. 1.75 cubic foot capacity is still large enough to swallow a whole pile of smaller items. Comes with shelves, props, canle and stand.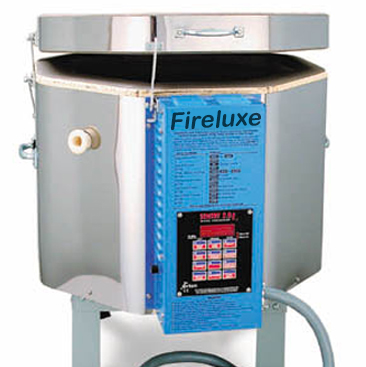 Tools: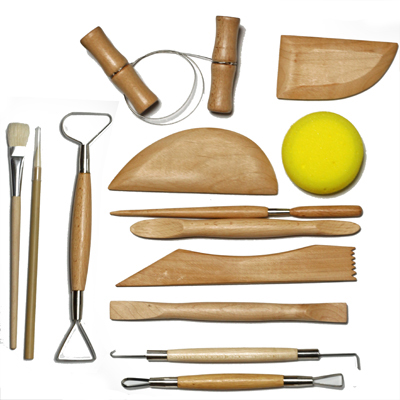 Clay:
Three 12.5kilo bags of Buff stoneware clay for sculpting or throwing with.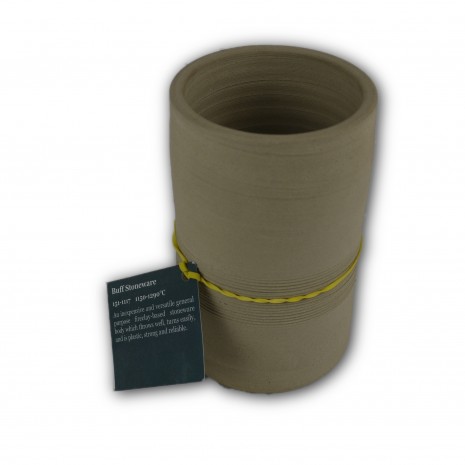 Pair of Clay Bag ties to prevent clay drying out.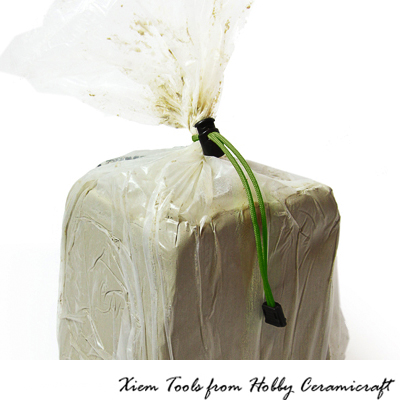 Black Pigment paint for detailed decoration or writing on stoneware:

These 24 easy to use Stoneware glazes from Mayco, in small 118ml (4oz) tester bottles: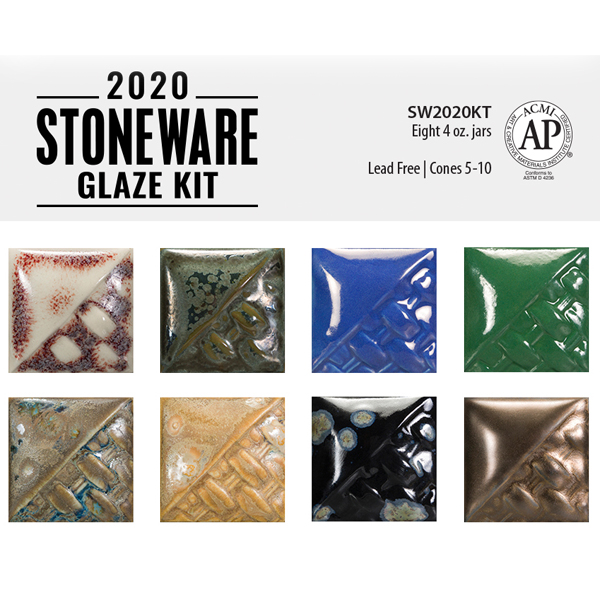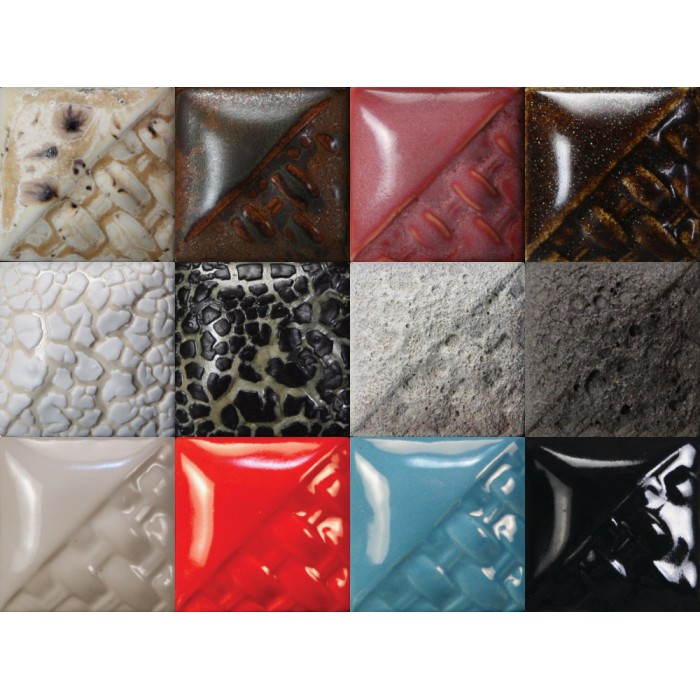 Brushes: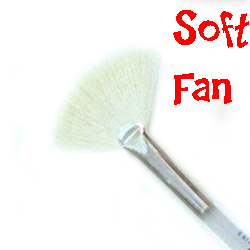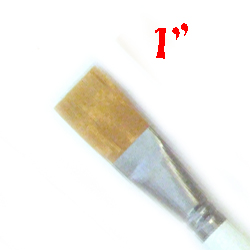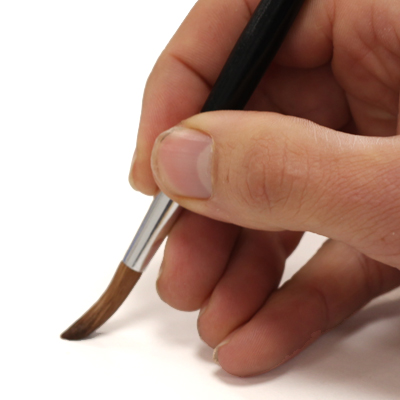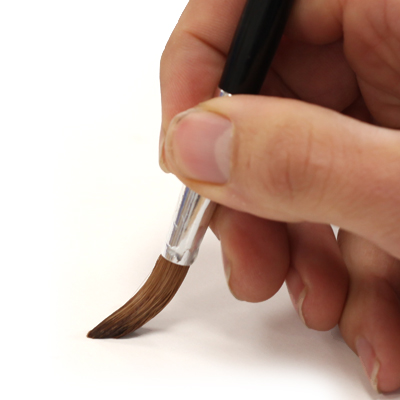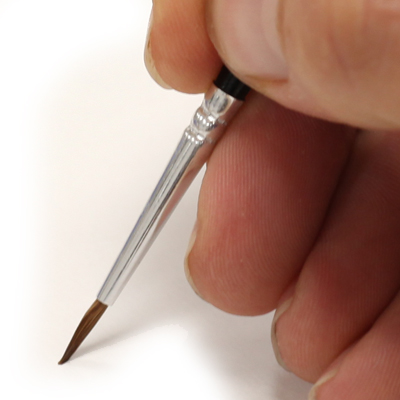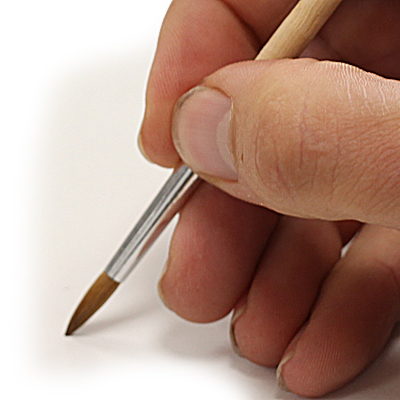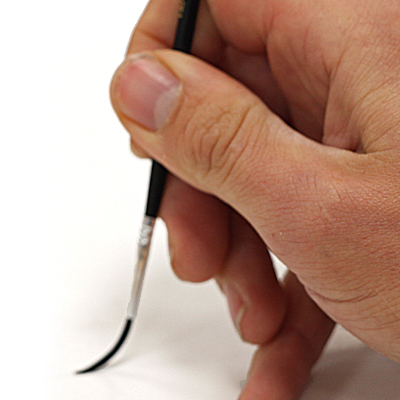 Brush for applying Kiln Wash.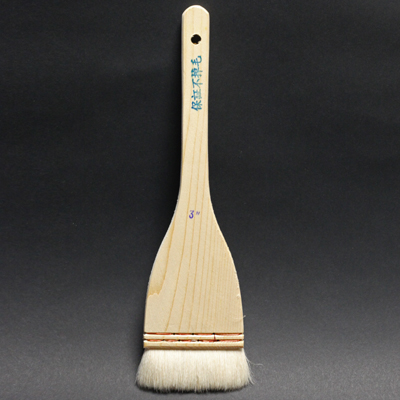 Kiln Wash for firing.