Mugs
Travel Mug
BI2701
array(193) {
  ["metaTitle"]=>
  string(30) "Hobby Ceramicraft - Travel Mug"
  ["metaDescription"]=>
  string(37) "Travel mug bi2701 from bisque imports"
  ["metaKeywords"]=>
  string(0) ""
  ["parentID"]=>
  string(3) "370"
  ["parentIDcrypt"]=>
  string(4) "oauY"
  ["parentName"]=>
  string(4) "Mugs"
  ["parentType"]=>
  string(6) "bisque"
  ["grandParentType"]=>
  string(10) "bisquepage"
  ["grandParentName"]=>
  string(14) "Ceramic Bisque"
  ["grandParentID"]=>
  string(3) "112"
  ["grandParentIDcrypt"]=>
  string(4) "n6Wa"
  ["boolHasParent"]=>
  bool(true)
  ["boolHasGrandParent"]=>
  bool(true)
  ["page"]=>
  string(12) "bisque-child"
  ["what"]=>
  string(4) "item"
  ["item"]=>
  string(12) "bisque-child"
  ["idCrypt"]=>
  string(8) "o62ZlZg="
  ["date1"]=>
  string(19) "2018-10-20 03:46:00"
  ["date2"]=>
  string(19) "0000-00-00 00:00:00"
  ["date3"]=>
  string(19) "0000-00-00 00:00:00"
  ["date4"]=>
  string(19) "0000-00-00 00:00:00"
  ["date5"]=>
  string(19) "0000-00-00 00:00:00"
  ["radio1"]=>
  string(1) "0"
  ["radio2"]=>
  string(1) "0"
  ["radio3"]=>
  string(1) "0"
  ["radio4"]=>
  string(1) "0"
  ["radio5"]=>
  string(1) "0"
  ["check1"]=>
  string(1) "0"
  ["check2"]=>
  string(1) "0"
  ["check3"]=>
  string(1) "0"
  ["check4"]=>
  string(1) "0"
  ["check5"]=>
  string(1) "0"
  ["select1"]=>
  string(1) "0"
  ["select2"]=>
  string(1) "0"
  ["select3"]=>
  string(1) "0"
  ["select4"]=>
  string(1) "0"
  ["select5"]=>
  string(0) ""
  ["select6"]=>
  string(0) ""
  ["select7"]=>
  string(0) ""
  ["select8"]=>
  string(0) ""
  ["select9"]=>
  string(0) ""
  ["select10"]=>
  string(0) ""
  ["select11"]=>
  string(0) ""
  ["text1"]=>
  string(639) "


	For the coffee lovers on the go, we've designed a Travel Mug. Of course you can use it for tea if you prefer.

	

	We recommend that you do not display unglazed travel mugs with the silicon lids and sleeves, but rather present a painted sample. The silicon material can rub against the bisque, creating a barrier, which can prevent the paint/glaze from properly adhering to the piece.

	

	For help getting a secure fit on your travel mug lid, click here.


"
  ["text2"]=>
  string(0) ""
  ["text3"]=>
  string(0) ""
  ["text4"]=>
  string(0) ""
  ["text5"]=>
  string(0) ""
  ["text6"]=>
  string(0) ""
  ["text7"]=>
  string(0) ""
  ["text8"]=>
  string(0) ""
  ["text9"]=>
  string(0) ""
  ["text10"]=>
  string(0) ""
  ["name"]=>
  string(10) "Travel Mug"
  ["fld2"]=>
  string(6) "BI2701"
  ["fld3"]=>
  string(6) "BI2701"
  ["fld4"]=>
  string(1) "0"
  ["fld5"]=>
  string(94) "A--1--42.4---A--3--44---A--5--45.86---B--1--35.2---B--3--42.4---D--1--20---D--3--25---E--1--40"
  ["fld6"]=>
  string(5) "22.64"
  ["fld7"]=>
  string(0) ""
  ["fld8"]=>
  string(1) "4"
  ["fld9"]=>
  string(0) ""
  ["fld10"]=>
  string(0) ""
  ["image1"]=>
  string(8) "2701.jpg"
  ["imageAlt1"]=>
  NULL
  ["image2"]=>
  string(16) "2701_Painted.jpg"
  ["imageAlt2"]=>
  NULL
  ["image3"]=>
  string(0) ""
  ["imageAlt3"]=>
  NULL
  ["image4"]=>
  string(0) ""
  ["imageAlt4"]=>
  NULL
  ["image5"]=>
  string(0) ""
  ["imageAlt5"]=>
  NULL
  ["imageCount"]=>
  NULL
  ["URL"]=>
  string(10) "travel-mug"
  ["id"]=>
  string(5) "59107"
  ["boolExists"]=>
  int(1)
  ["parentWhat"]=>
  string(0) ""
  ["parentURL"]=>
  string(11) "bisque-mugs"
  ["boolParentEditable"]=>
  string(1) "1"
  ["active"]=>
  string(1) "1"
  ["navItem"]=>
  string(1) "0"
  ["footerItem"]=>
  string(1) "0"
  ["subFooterItem"]=>
  string(1) "0"
  ["boolEditable"]=>
  string(1) "1"
  ["userID"]=>
  NULL
  ["id2"]=>
  int(0)
  ["id3"]=>
  int(0)
  ["commodityCode"]=>
  string(5) "CHINA"
  ["nameLong"]=>
  string(6) "BI2701"
  ["code"]=>
  string(6) "BI2701"
  ["weight"]=>
  string(3) "2.1"
  ["sageCode"]=>
  string(6) "BI2701"
  ["quantity"]=>
  string(1) "0"
  ["price"]=>
  string(5) "22.64"
  ["price2"]=>
  int(0)
  ["price3"]=>
  int(0)
  ["size"]=>
  string(8) "box of 4"
  ["size2"]=>
  int(0)
  ["size3"]=>
  int(0)
  ["boolSize2"]=>
  bool(false)
  ["boolSize3"]=>
  bool(false)
  ["inStockSize1"]=>
  bool(false)
  ["inStockSize2"]=>
  bool(false)
  ["inStockSize3"]=>
  bool(false)
  ["boolDiscounts"]=>
  bool(true)
  ["boolKilns"]=>
  bool(false)
  ["strDiscountString"]=>
  string(94) "A--1--42.4---A--3--44---A--5--45.86---B--1--35.2---B--3--42.4---D--1--20---D--3--25---E--1--40"
  ["date1day"]=>
  string(2) "20"
  ["date1month"]=>
  string(2) "10"
  ["date1year"]=>
  string(4) "2018"
  ["date2day"]=>
  string(2) "00"
  ["date2month"]=>
  string(2) "00"
  ["date2year"]=>
  string(4) "0000"
  ["check6"]=>
  string(1) "0"
  ["check7"]=>
  string(1) "0"
  ["check8"]=>
  string(1) "0"
  ["check9"]=>
  string(1) "0"
  ["check10"]=>
  string(1) "0"
  ["file1"]=>
  string(0) ""
  ["file2"]=>
  string(0) ""
  ["file3"]=>
  string(0) ""
  ["file4"]=>
  string(0) ""
  ["file5"]=>
  string(0) ""
  ["file6"]=>
  string(0) ""
  ["file7"]=>
  string(0) ""
  ["file8"]=>
  string(0) ""
  ["file9"]=>
  string(0) ""
  ["file10"]=>
  string(0) ""
  ["file1label"]=>
  string(0) ""
  ["file2label"]=>
  string(0) ""
  ["file3label"]=>
  string(0) ""
  ["file4label"]=>
  string(0) ""
  ["file5label"]=>
  string(0) ""
  ["file6label"]=>
  string(0) ""
  ["file7label"]=>
  string(0) ""
  ["file8label"]=>
  string(0) ""
  ["file9label"]=>
  string(0) ""
  ["file10label"]=>
  string(0) ""
  ["breadcrumb"]=>
  string(0) ""
  ["fld11"]=>
  string(3) "2.1"
  ["fld12"]=>
  string(0) ""
  ["fld13"]=>
  string(0) ""
  ["fld14"]=>
  string(0) ""
  ["fld15"]=>
  string(0) ""
  ["fld16"]=>
  string(0) ""
  ["fld17"]=>
  string(0) ""
  ["fld18"]=>
  string(0) ""
  ["fld19"]=>
  string(0) ""
  ["fld20"]=>
  string(0) ""
  ["fld21"]=>
  string(5) "CHINA"
  ["fld22"]=>
  string(0) ""
  ["fld23"]=>
  string(0) ""
  ["fld24"]=>
  string(0) ""
  ["fld25"]=>
  string(0) ""
  ["fld26"]=>
  string(0) ""
  ["fld27"]=>
  string(0) ""
  ["fld28"]=>
  string(0) ""
  ["fld29"]=>
  string(0) ""
  ["fld30"]=>
  string(0) ""
  ["fld31"]=>
  string(0) ""
  ["fld32"]=>
  string(0) ""
  ["fld33"]=>
  string(0) ""
  ["fld34"]=>
  string(0) ""
  ["fld35"]=>
  string(0) ""
  ["fld36"]=>
  string(0) ""
  ["fld37"]=>
  string(0) ""
  ["fld38"]=>
  string(0) ""
  ["fld39"]=>
  string(0) ""
  ["fld40"]=>
  string(0) ""
  ["image1alt"]=>
  string(4) "2701"
  ["boolImage1"]=>
  bool(true)
  ["image2alt"]=>
  string(12) "2701_Painted"
  ["image3alt"]=>
  string(0) ""
  ["image4alt"]=>
  string(0) ""
  ["image5alt"]=>
  string(0) ""
  ["image6"]=>
  string(0) ""
  ["image6alt"]=>
  string(0) ""
  ["image7"]=>
  string(0) ""
  ["image7alt"]=>
  string(0) ""
  ["image8"]=>
  string(0) ""
  ["image8alt"]=>
  string(0) ""
  ["image9"]=>
  string(0) ""
  ["image9alt"]=>
  string(0) ""
  ["image10"]=>
  string(0) ""
  ["image10alt"]=>
  string(0) ""
  ["pricing"]=>
  string(6) "BI2701"
  ["tradePricing"]=>
  string(3) "2.1"
  ["weightGrams"]=>
  string(1) "0"
  ["weightKG"]=>
  string(4) "0.00"
  ["length"]=>
  string(94) "A--1--42.4---A--3--44---A--5--45.86---B--1--35.2---B--3--42.4---D--1--20---D--3--25---E--1--40"
  ["height"]=>
  string(5) "22.64"
  ["width"]=>
  string(0) ""
}

£22.64 per box of 4
(temporarily out of stock)
Stock Available:
box of 4 = 0
Origin: CHINA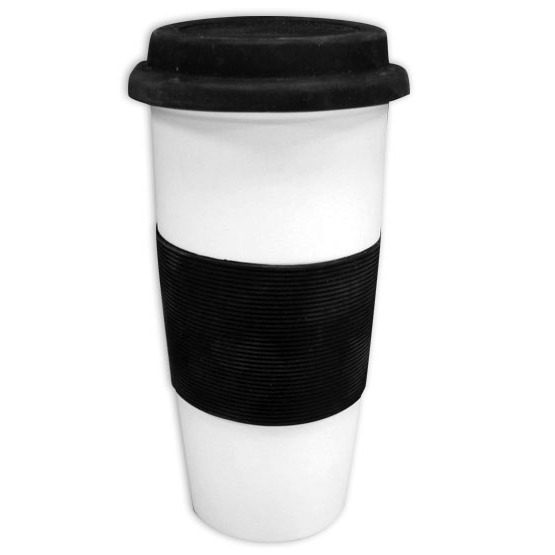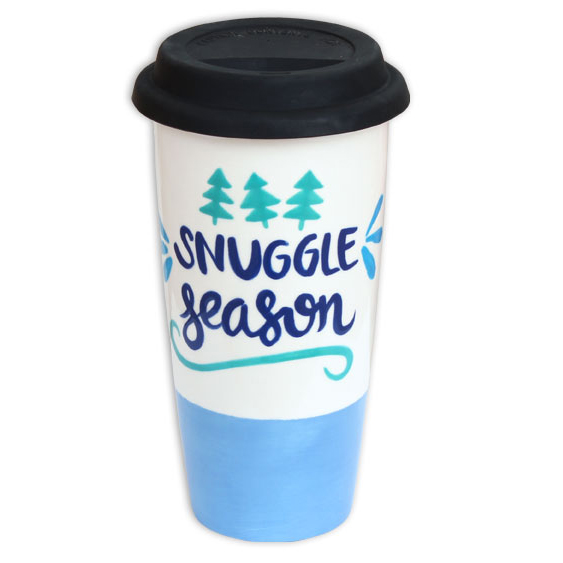 For the coffee lovers on the go, we've designed a Travel Mug. Of course you can use it for tea if you prefer.

We recommend that you do not display unglazed travel mugs with the silicon lids and sleeves, but rather present a painted sample. The silicon material can rub against the bisque, creating a barrier, which can prevent the paint/glaze from properly adhering to the piece.

For help getting a secure fit on your travel mug lid, click here.