About Hobby Ceramicraft
Hobby Ceramicraft is a UK 'Ceramic Materials' wholesaler, mainly supplying the UK 'Paint Your Own Pottery' industry, both static 'High Street' and home based 'Mobile' studios. Place an order online and select whether you are collecting from us, or you want it despatched. If you are looking to buy in 'Trade' quantities we do offer Trade discounting. Register online with us and we can set you up, or just give us a call and we can help work out which is the best discount for your business.
Who we are...
Hello! We are Brother and Sister, Matthew Sheppard and Jane Stenning. Our fun and inspiring business, Hobby Ceramicraft, is very much a family affair, having been in our family for almost as long as we can remember. It all began way back in the late Eighties when our parents introduced a new craft called 'Pottery Painting' into their small retail multi-craft shop. Over the next few years this new 'craft' developed significantly and became our main and eventually, only craft. Ceramics was, always has been and continues to be our life, our business. As the years have passed it is fascinating to see how the potential for this style of Pottery continues to grow. The business has evolved, developed, grown into a friendly, comprehensive wholesaler supplying ceramic studios across the UK and beyond. Once the kids of the business, it's now our turn as 'Grown-Ups' at the helm! We continue to be very much a family run affair, with the same principles of supplying and developing the very best products, whilst giving long term customer support to help build a bright future both for our customers, our industry and our future. Both of our partners are now integral to the running of our business, Jane's husband Michael in our warehouse, Matt's wife Helen doing the accounts. And as for 'our' kids...? Well, only a few more years and we'll have them primed to take the reins...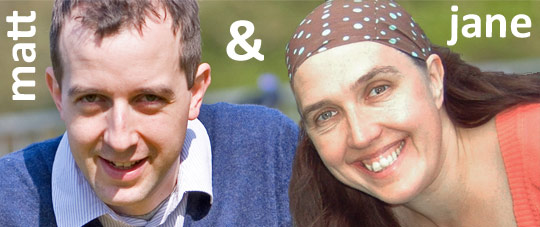 Hobby Ceramicraft is the distributor with very sound credentials
If you are interested in finding out about us, read on; if you just want to know where we are today, skip to the end!
How our modern Contemporary Studio, or Ceramic Café industry has evolved is interesting, and we believe it is a constantly changing process, with much to be learned from the past as we shape where we are going. Our years of experience within this specialised industry we feel gives us a strong base to grow from, and support for established businesses and newcomers alike. Our success has been built on the success of our knowledgeable and informed customers.
In the beginning...
Following a meteoric year as novice Hobby Ceramic studio owners, John and Anne Sheppard launched into distributorship in 1987. From the beginning they vowed to sell only the finest quality materials, but in their view of even greater importance was the decision to support everything they sold with the very best, in-depth training and knowledge. No matter how fine the product, without the knowledge of how best to use it, the finished results can often be disappointing. This principle we are proud to uphold to this day.Fresh from a childhood spent of artistic endeavours and being used as props in our parents craft business, ("look, if even a 7 year old can do it,... so can you!"), and after finishing our formal education we both became partners in the business. We began to see how certain crafts, as well as being fun, can actually become profitable businesses.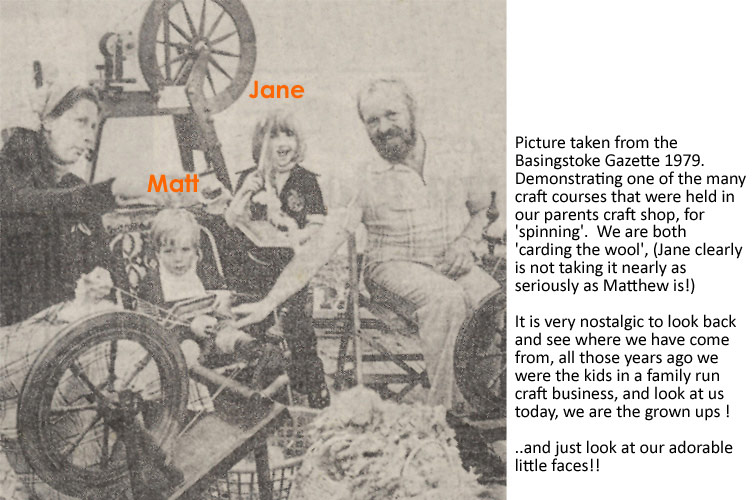 As Hobby Ceramicraft grew and developed, we all became deeply involved in gaining and expanding our knowledge, at factory training sessions, international seminars, conventions, and a vast amount of practical hands on research, both independently and in our own retail public studio. As we took on more staff we made sure that every staff member took intensive certification course training, and most also attended many U.S.A. teaching events.Some years after Anne's untimely death in 1992, Barbara met and eventually married John, and became a valued teaching member of the team. Back in the late Eighties and early Nineties the 'Hobby Ceramic' market was a very different one to that which has developed today. The public that wanted to get involved usually had a craft background, or were generally creative. They went along to their local studio and learned the endless products and clever techniques that gave easily achievable and remarkable results. This formed a knowledgeable customer with a long term commitment to the craft. Essential to this was education. Educating the studio owner into being able to educate their customers made good sense, and long term customers. Every one of the studios we supplied at that time enjoyed the benefit of our unique 6 day intensive training course, held in our Hampshire studio.
This is now all referred to as 'Traditional Hobby Ceramics', and covered a vast range of ceramic decorating products and techniques. Our role was to ensure that the studios we supplied, looked beyond the simple and rewarding products, and concentrated on what we felt (and still do) is the true magic formula for success. This is teaching the whole spectrum of our wonderful craft; from the magic of fired glazed finishes, through the 'instant' beauty of various stain techniques, to glass fusing, glorious brushstrokes in greenware, bisque or majolica techniques. Then discover the scores of new, (and sometimes very old), skills which await the hooked Ceramist. A well trained, eager to learn studio owner will gain great fulfillment, satisfaction, (and profit), from leading their customers into new skills, new delights and successes.
Wholesaling for us began officially in 1987 when Ceramichrome, (later to merge and combine with Mayco), entrusted Hobby Ceramicraft with the sole U.K. and Ireland Distributorship of their outstanding products. Mayco Colours today has today, unquestionably become one of the market standards within the current Contemporary Ceramic market. In 1991 a new type of contemporary "instant" 'Paint Your Own Pottery' business opened almost unnoticed in California this was to spread like wildfire across the States and later the U.K. Right from the beginning in 1992 Hobby Ceramicraft became involved with the emerging Contemporary studios in America , followed the successes, learned from the mistakes, and soon were to teach, supply and help launch the first U.K. contemporary studios. Decades later the Contemporary Ceramic Studio has become the most accessible and enjoyable way for the general public to create fantastic looking Pottery/Ceramics. As a potentially very profitable enterprise "Paint Your Own Pottery" has drawn many entrepreneurs into Ceramics. Many bring a refreshing breath of business acumen and ideas, we throw in a sprinkling of essential guidance and direction from our experience supply studios and the result is hopefully a fresh, colourful, independent business, primed for success! As the business grew, Hobby Ceramicraft carefully selected, and were delighted to earn the distributorship of the very finest quality kiln manufacturers in the industry. We have a very close, long term partnership with Paragon Kilns in the U.S., who now manufacture kilns for us to our specifications. Regular shipments and a commitment to U.K. stock holding ensures that not only is there a good chance we have the kiln you want available from stock, but also when you eventually need a spare parts, we'll have them too, along with support and advice on how to fit and install them.
1998 marked our appointment as the U.K. and Ireland distributor for the (comparative) "New Boy" on the Hobby Ceramic block, 'Hobby Colorobbia'. One of the oldest 'New Boys', with a ceramic history dating back to the early 16th century, they have brought astounding new colours, bisque, and a very new, European flavour into the hobby ceramic world from their vast Italian Potteries. As a result of demand from the Contemporary market, Hobby Colorobbia in 2001 researched, developed and released a phenomenal new lead free bright clear glaze with fantastic fit on many varied clay bodies. Matthew is responsible for championing this glaze throughout the Contemporary Ceramic marketplace, educating countless studios the benefits of working with a glaze that has now become THE benchmark product for a successful studio! Don't believe us?... take a look behind the counter of your favourite studio and just take a peek at what they are using!
This put Hobby Ceramicraft in the unique position of being able to draw on a decade and a half of specialised teaching skills to add to the accumulated large, and hard earned, knowledge of the complete range of materials and equipment needed for a successful Ceramic Café enterprise. Over the following years this has been honed into an intensive yet comprehensive course covering practical hands on skills, theory, and liberally laced with a breathtaking amount of fast flowing business sense and ideas. Many hundreds of people have now experienced this specialised course, often then making the decision to start their own successful business using our help and materials. These range through single and multiple studio owners to small home based 'mobile' businesses. Throughout Covid we have continued these courses at a distance, now offering the same content from your home, via Video conferencing software.
January 2001 marked the launch of Hobby Ceramicraft's Pottery Painting Parties concept. A completely new idea. This time we even came up with something new even to the States! This is an opportunity for folk to try a "toe in the water" small home based version of the highly successful Contemporary Studios. Commonly becoming known as 'Mobile' ceramics, the low overheads, low material cost and freedom to work at hours that suit make this type of business currently very popular. Especially so with individuals interested in hosting children's or adult parties, doing baby footprint plates, corporate events; either in their own home or usually as a mobile visiting their customers premises.
Those contemplating opening a new independent Ceramic Café style studio, can learn that with the strength of our accumulated skills, stock, and training courses to assist them. We have passion and commitment to help, support, advise, recommend and assist your business for the long term. You succeed = We succeed!
And today, the future...
John and Barbara retired from the business in 2005. John, our Fantastic and Inspirational Father passed away at the end of 2011, his spirit and enthusiasm for the business lives on in us both.
We, Jane (Stenning) and Matthew (Sheppard), still love working with ceramics after all these years. We have a passion for our craft and are grateful to be involved with an industry that has so much creativity pulsing within it. A lifetime of ceramics has allowed us to accumulate a great wealth of knowledge. We continue to learn from manufacturers, international conventions, great ceramic artists, in-house research projects; and our rather fabulous (!) customers. In turn always passing the best new ideas and developments that this craft has to offer back to you.We actively work with successful studios, developing new ideas to not only benefit your business in the short term, but with a wider view to help increase awareness of this unusual craft, wherever possible taking the opportunity to get 'Pottery Painting' into sectors of the market and customers that may not have had any previous experience of 'Pottery/Ceramics', growing the market for us all. We will not cease until we get this wonderful craft into the mainstream!!
Janes teaching skills are widely acknowledged and sought in the U.K. and in The States, where she has been selected to teach at the International Contemporary Ceramic Studio Conventions. Matthew has spent time in American production plants, Italian Ceramic laboratories, plus, like Jane, a large number of Ceramic seminars and conventions over his whole working life. Both are practical, "hands on" ceramists, (with their own children now as the apprentices!), speaking and teaching from personal experience, rather than books alone. We are super-friendly too!, so please feel free to pick up the phone and give us a call or email us if you have ANY questions about how we may be able to help your business.
Hobby Ceramicraft strives to trade ethically, we ask ALL our suppliers difficult questions, we will not buy anything on your behalf unless we are satisfied no person has been exploited in the production of any item. We feel it is equally important to work with due respect to the environment and try wherever possible to make purchasing and operational decisions that reflect this.
Hobby Ceramicraft is an honest family business with a vast experience in the international ceramic market and a wealth of accumulated knowledge on how you can make the most out of your business. We supply the finest products you'll need, at the best bottom line prices.