Pottery Training and Courses
Learn how to run a successful Business in the 'PYOP' industry:
Either in person at our place in Berkshire, or at home via zoom.
A course designed to give you the best possible start with your new 'Pottery Painting Business'
Fancy being your own boss?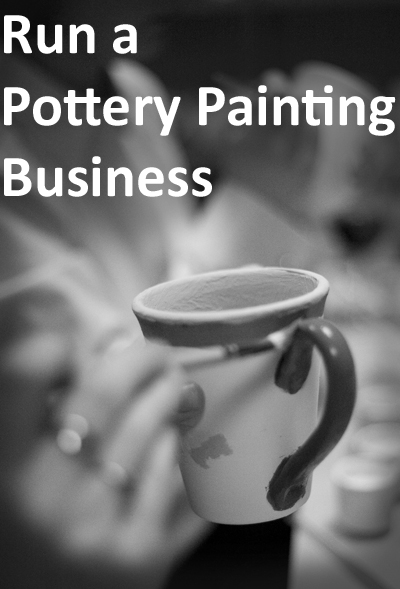 Working in a creative industry?
...Loving what you do?
...Helping create amazing, timeless works of art?
.... ...while making a living too!?
Well then,...why not:
Run your own Pottery Painting Business?
Whether you are considering running a small home based 'Mobile Business', travelling to customers and fitting in appointments around your existing life schedule, or a full-on 'Static' high street studio, we are here to help guide you...From taking the first steps; understanding the processes involved in creating beautiful wares as well as helping you form your own individual business plan.We can help by suggesting initial stock requirements to fit your budget, and critically, being here to help support and grow your business as it develops... we succeed when you succeed, our business is built on long term commitment and support.
Ceramics is our business. Join us and make it yours too!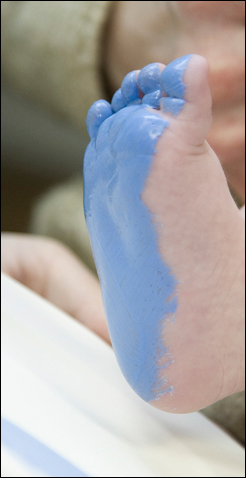 Our course is the perfect way to begin a new business within the contemporary ceramics market. Take the worry out of starting up a new ceramic cafe or mobile pottery painting enterprise. Let us give you the benefit of our oversight within the UK ceramics industry, both as decorators themselves and long standing suppliers to some of the most successful Pottery Painting businesses throughout the U.K. You'll not simply see 'how it's done', but also learn how to make the most of your own business opportunity, working through the various business models from home studio, to mobile and up to static high street shop locations. Whatever your individual plan, we will help prepare you for the successful opening of your own business!
The day begins at 9:30am, stopping for lunch (please bring your own) at around 1pm, and usually concluding around 5pm
Scroll down to see the next scheduled dates.
We run these courses at regular intervals throughout the year, usually on a Friday, hosted at our fabulous studio here in Berkshire. A full day packed full of useful advice as well as decorating experience, giving you the 'hands-on' experience necessary to be familiar with the products used, ensuring the work your customers produce will be of the highest quality. The atmosphere is relaxed and open, please ask any questions about the new business you are looking to set up. No two new ceramic studios are the same, and your circumstances will probably differ from others.
We are dedicated to the success of your new venture,

Our success depends on it!
You'll learn: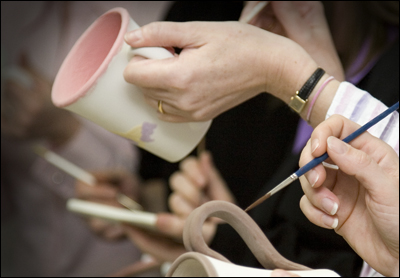 * What equipment may be required,
* What are the costs involved,
* Who and where are your customers, and which are the best ways to market to them today,
* Some simple decorating technique ideas to pass on to your customers,
* How to successfully glaze a piece,
* How to develop your business into other potentially overlooked sectors,
* Where to market your business,
* Guidance and ideas from our experience interacting with the smartest studios around,
* Important health and safety, public liability aspects of runing a PYO pottery business,
* How to efficiently use and maintain a kiln,
and a whole lot more....
Give yourself the peace of mind knowing you have had the best possible business preparation, avoiding costly mistakes in the early days. The kick-start your business needs for early success.
A full day packed with guidance, tips and advice. The lunch you need to bring with you, however we will provide drinks tea, coffee, water etc, throughout your stay with us.
Price is £145. Click below to reserve your place.
Note: Our main teaching studio is upstairs, please let know if you have any accessibility concerns.
Book your place right here:
Ceramics is our business, join us and make it yours too!
Our spacious studio is in Grazeley, near Reading, RG7 1JF. Join us for a 9:30am start, all materials supplied.
Too far away to travel to us? Join us in January for an online "Zoom" version of the "Business of PYOP" course, Book Here: