Pottery Painting Business Starter Kits
Hobby Starter Pack
2020KIT01
array(194) {
  ["metaTitle"]=>
  string(38) "Hobby Ceramicraft - Hobby Starter Pack"
  ["metaDescription"]=>
  string(82) "All you need to get started in pottery painting including a 13amp easy to use kiln"
  ["metaKeywords"]=>
  string(0) ""
  ["parentID"]=>
  string(5) "44611"
  ["parentIDcrypt"]=>
  string(8) "oqielpI="
  ["parentName"]=>
  string(38) "Pottery Painting Business Starter Kits"
  ["parentType"]=>
  string(11) "starterkits"
  ["grandParentType"]=>
  string(15) "starterkitspage"
  ["grandParentName"]=>
  string(12) "Starter Kits"
  ["grandParentID"]=>
  string(5) "44610"
  ["grandParentIDcrypt"]=>
  string(8) "oqielpE="
  ["boolHasParent"]=>
  bool(true)
  ["boolHasGrandParent"]=>
  bool(true)
  ["page"]=>
  string(17) "starterkits-child"
  ["what"]=>
  string(4) "item"
  ["item"]=>
  string(17) "starterkits-child"
  ["idCrypt"]=>
  string(8) "o62elZg="
  ["date1"]=>
  string(19) "2019-12-03 01:56:00"
  ["date2"]=>
  string(19) "0000-00-00 00:00:00"
  ["date3"]=>
  string(19) "0000-00-00 00:00:00"
  ["date4"]=>
  string(19) "0000-00-00 00:00:00"
  ["date5"]=>
  string(19) "0000-00-00 00:00:00"
  ["radio1"]=>
  string(1) "0"
  ["radio2"]=>
  string(1) "0"
  ["radio3"]=>
  string(1) "0"
  ["radio4"]=>
  string(1) "0"
  ["radio5"]=>
  string(1) "0"
  ["check1"]=>
  string(1) "0"
  ["check2"]=>
  string(1) "0"
  ["check3"]=>
  string(1) "0"
  ["check4"]=>
  string(1) "0"
  ["check5"]=>
  string(1) "0"
  ["select1"]=>
  string(1) "0"
  ["select2"]=>
  string(1) "0"
  ["select3"]=>
  string(1) "0"
  ["select4"]=>
  string(1) "0"
  ["select5"]=>
  string(0) ""
  ["select6"]=>
  string(0) ""
  ["select7"]=>
  string(0) ""
  ["select8"]=>
  string(0) ""
  ["select9"]=>
  string(0) ""
  ["select10"]=>
  string(0) ""
  ["select11"]=>
  string(0) ""
  ["text1"]=>
  string(5180) "


	All you need to get started in pottery painting, with a small kiln that will run off a standard 13amp UK electrical supply.





	Includes a 13amp, plug in and go, FireGoblin Kiln:





	





	 





	These Stroke and Coat colours in small 59ml bottles:





	





	

	          





	 





	Firing Accessories:





	





	Three plate stacker stilts for side plates and three 1cm spacers to make stackers taller.





	 





	Witness Cones





	





	 To check glaze firings, a box of 25 of cones 05, 06 and 07.





	 





	Firing Stilts:





	





	To stand glazed ware on during firing.





	Stiltstone for removing stilt marks after firing  x1





	 





	Bisque:





	Box of 6 Cup & Saucer  





	Box of 8 cereal bowl 





	Box of 12 side plates 20cm





	Box of 12 rimmed plates 27cm 





	Box of 2 vases 19.5cm tall.





	 





	 





	Silkscreens:





	 Unicorns & Princess  Cute Dragons 





	 Pot of Silkscreen Media





	 





	Glaze:





	 3 Gallon Bucket of Dipping Glaze  





	 Viscosity Cup 





	 Dipping Tongs





	 





	Accessories:





	 3 x Writer Bottles   Banding Wheel  Sanding Pad for bisque  Funky Squares rubber mat Pallet Knife  Clay Carbon Paper 12 sheets   Pack of Table Setting Paper  Round sponge x 2





	 





	Clay:





	 25kilo block of Soft Clay for hand/footprintsClay cutting wire





	 





	Brushes:





	         


"
  ["text2"]=>
  string(352) "


	All you need to get started in pottery painting, with a small kiln that will run off a standard 13amp UK electrical supply.





	A selection of easy to use ceramic paints in small 59ml (2oz) bottles, clear glaze, assorted accessories and a limited range of bisqueware shapes to get you started in this exciting and colourful industry.


"
  ["text3"]=>
  string(0) ""
  ["text4"]=>
  string(0) ""
  ["text5"]=>
  string(0) ""
  ["text6"]=>
  string(0) ""
  ["text7"]=>
  string(0) ""
  ["text8"]=>
  string(0) ""
  ["text9"]=>
  string(0) ""
  ["text10"]=>
  string(0) ""
  ["name"]=>
  string(18) "Hobby Starter Pack"
  ["fld2"]=>
  string(9) "2020KIT01"
  ["fld3"]=>
  string(9) "2020KIT01"
  ["fld4"]=>
  string(1) "0"
  ["fld5"]=>
  string(0) ""
  ["fld6"]=>
  string(7) "1834.69"
  ["fld7"]=>
  string(0) ""
  ["fld8"]=>
  string(0) ""
  ["fld9"]=>
  string(0) ""
  ["fld10"]=>
  string(0) ""
  ["image1"]=>
  string(12) "kithobby.jpg"
  ["imageAlt1"]=>
  NULL
  ["image2"]=>
  string(0) ""
  ["imageAlt2"]=>
  NULL
  ["image3"]=>
  string(0) ""
  ["imageAlt3"]=>
  NULL
  ["image4"]=>
  string(0) ""
  ["imageAlt4"]=>
  NULL
  ["image5"]=>
  string(0) ""
  ["imageAlt5"]=>
  NULL
  ["imageCount"]=>
  NULL
  ["URL"]=>
  string(18) "hobby-starter-pack"
  ["id"]=>
  string(5) "59607"
  ["boolExists"]=>
  int(1)
  ["parentWhat"]=>
  string(0) ""
  ["parentURL"]=>
  string(12) "starter-kits"
  ["boolParentEditable"]=>
  string(1) "1"
  ["active"]=>
  string(1) "1"
  ["navItem"]=>
  string(1) "0"
  ["footerItem"]=>
  string(1) "0"
  ["subFooterItem"]=>
  string(1) "0"
  ["boolEditable"]=>
  string(1) "1"
  ["userID"]=>
  NULL
  ["id2"]=>
  int(0)
  ["id3"]=>
  int(0)
  ["commodityCode"]=>
  string(0) ""
  ["nameLong"]=>
  string(9) "2020KIT01"
  ["code"]=>
  string(9) "2020KIT01"
  ["weight"]=>
  string(2) "60"
  ["sageCode"]=>
  string(9) "2020KIT01"
  ["quantity"]=>
  string(1) "0"
  ["price"]=>
  string(8) "1,834.69"
  ["price2"]=>
  int(0)
  ["price3"]=>
  int(0)
  ["size"]=>
  string(0) ""
  ["size2"]=>
  int(0)
  ["size3"]=>
  int(0)
  ["boolSize2"]=>
  bool(false)
  ["boolSize3"]=>
  bool(false)
  ["inStockSize1"]=>
  bool(false)
  ["inStockSize2"]=>
  bool(false)
  ["inStockSize3"]=>
  bool(false)
  ["boolDiscounts"]=>
  bool(false)
  ["boolKilns"]=>
  bool(false)
  ["strDiscountString"]=>
  string(0) ""
  ["date1day"]=>
  string(2) "03"
  ["date1month"]=>
  string(2) "12"
  ["date1year"]=>
  string(4) "2019"
  ["date2day"]=>
  string(2) "00"
  ["date2month"]=>
  string(2) "00"
  ["date2year"]=>
  string(4) "0000"
  ["check6"]=>
  string(1) "0"
  ["check7"]=>
  string(1) "0"
  ["check8"]=>
  string(1) "0"
  ["check9"]=>
  string(1) "0"
  ["check10"]=>
  string(1) "0"
  ["file1"]=>
  string(0) ""
  ["file2"]=>
  string(0) ""
  ["file3"]=>
  string(0) ""
  ["file4"]=>
  string(0) ""
  ["file5"]=>
  string(0) ""
  ["file6"]=>
  string(0) ""
  ["file7"]=>
  string(0) ""
  ["file8"]=>
  string(0) ""
  ["file9"]=>
  string(0) ""
  ["file10"]=>
  string(0) ""
  ["file1label"]=>
  string(0) ""
  ["file2label"]=>
  string(0) ""
  ["file3label"]=>
  string(0) ""
  ["file4label"]=>
  string(0) ""
  ["file5label"]=>
  string(0) ""
  ["file6label"]=>
  string(0) ""
  ["file7label"]=>
  string(0) ""
  ["file8label"]=>
  string(0) ""
  ["file9label"]=>
  string(0) ""
  ["file10label"]=>
  string(0) ""
  ["breadcrumb"]=>
  string(0) ""
  ["fld11"]=>
  string(2) "60"
  ["fld12"]=>
  string(0) ""
  ["fld13"]=>
  string(0) ""
  ["fld14"]=>
  string(0) ""
  ["fld15"]=>
  string(0) ""
  ["fld16"]=>
  string(0) ""
  ["fld17"]=>
  string(0) ""
  ["fld18"]=>
  string(0) ""
  ["fld19"]=>
  string(0) ""
  ["fld20"]=>
  string(0) ""
  ["fld21"]=>
  string(0) ""
  ["fld22"]=>
  string(0) ""
  ["fld23"]=>
  string(0) ""
  ["fld24"]=>
  string(0) ""
  ["fld25"]=>
  string(0) ""
  ["fld26"]=>
  string(0) ""
  ["fld27"]=>
  string(0) ""
  ["fld28"]=>
  string(0) ""
  ["fld29"]=>
  string(0) ""
  ["fld30"]=>
  string(0) ""
  ["fld31"]=>
  string(0) ""
  ["fld32"]=>
  string(0) ""
  ["fld33"]=>
  string(0) ""
  ["fld34"]=>
  string(0) ""
  ["fld35"]=>
  string(0) ""
  ["fld36"]=>
  string(0) ""
  ["fld37"]=>
  string(0) ""
  ["fld38"]=>
  string(0) ""
  ["fld39"]=>
  string(0) ""
  ["fld40"]=>
  string(0) ""
  ["image1alt"]=>
  string(9) "treeclear"
  ["boolImage1"]=>
  bool(true)
  ["image2alt"]=>
  string(0) ""
  ["boolImage2"]=>
  bool(false)
  ["image3alt"]=>
  string(0) ""
  ["image4alt"]=>
  string(0) ""
  ["image5alt"]=>
  string(0) ""
  ["image6"]=>
  string(0) ""
  ["image6alt"]=>
  string(0) ""
  ["image7"]=>
  string(0) ""
  ["image7alt"]=>
  string(0) ""
  ["image8"]=>
  string(0) ""
  ["image8alt"]=>
  string(0) ""
  ["image9"]=>
  string(0) ""
  ["image9alt"]=>
  string(0) ""
  ["image10"]=>
  string(0) ""
  ["image10alt"]=>
  string(0) ""
  ["pricing"]=>
  string(9) "2020KIT01"
  ["tradePricing"]=>
  string(2) "60"
  ["weightGrams"]=>
  string(1) "0"
  ["weightKG"]=>
  string(4) "0.00"
  ["length"]=>
  string(0) ""
  ["height"]=>
  string(7) "1834.69"
  ["width"]=>
  string(0) ""
}

£
1,834.69
(temporarily out of stock)
Stock Available:
0
All you need to get started in pottery painting, with a small kiln that will run off a standard 13amp UK electrical supply.
Includes a 13amp, plug in and go, FireGoblin Kiln: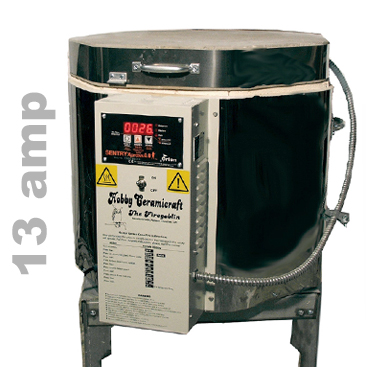 These Stroke and Coat colours in small 59ml bottles: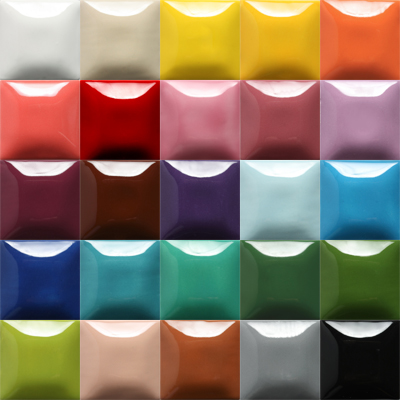 Firing Accessories: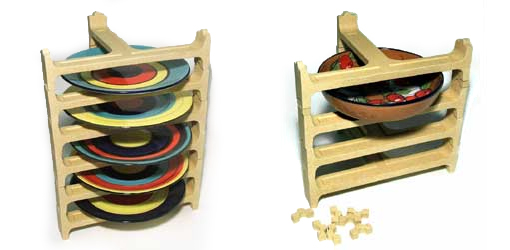 Three plate stacker stilts for side plates and three 1cm spacers to make stackers taller.
Witness Cones

To check glaze firings, a box of 25 of cones 05, 06 and 07.
Firing Stilts:

To stand glazed ware on during firing.
Stiltstone for removing stilt marks after firing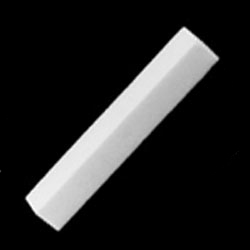 x1
Bisque: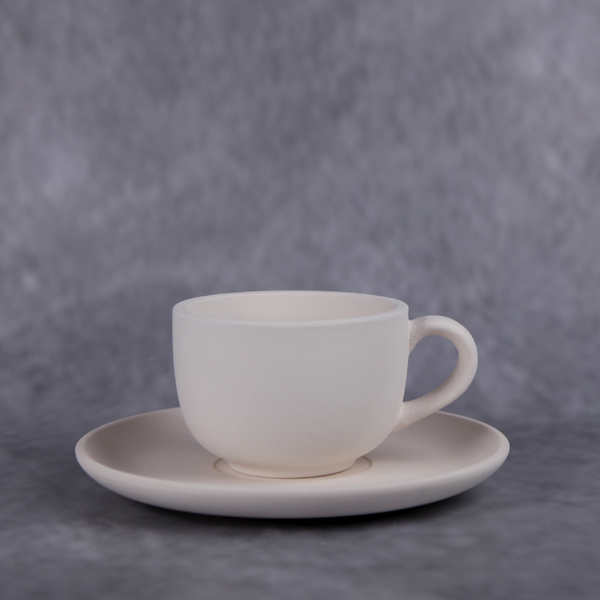 Box of 6 Cup & Saucer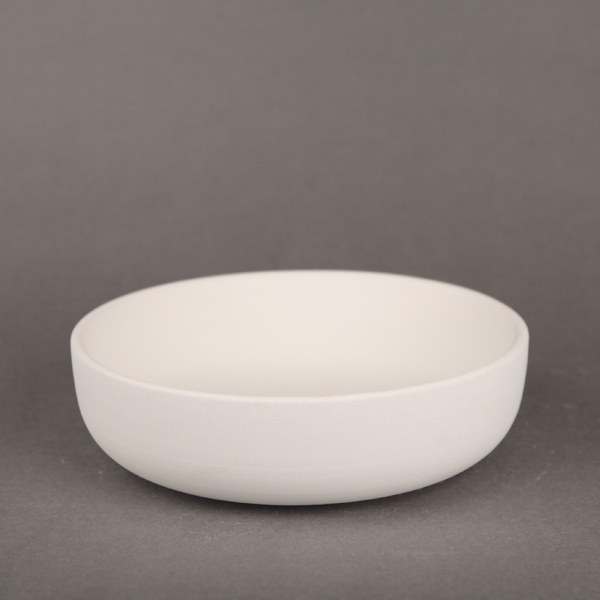 Box of 8 cereal bowl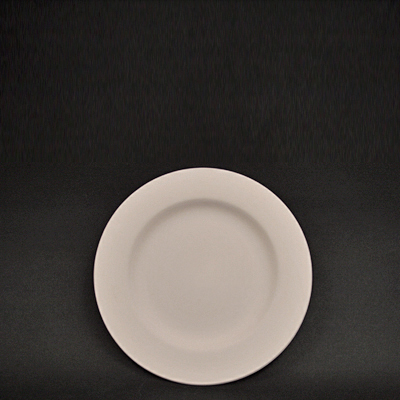 Box of 12 side plates 20cm
Box of 12 rimmed plates 27cm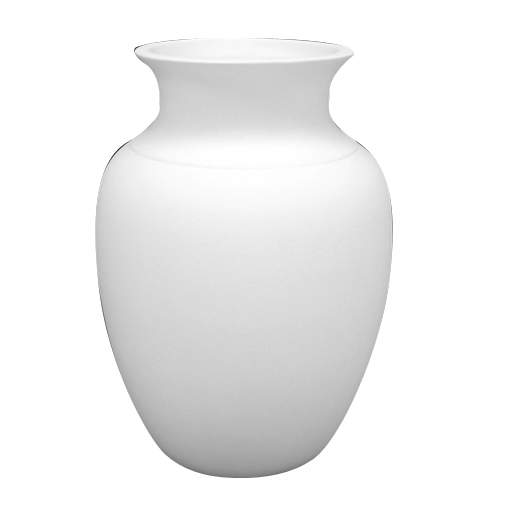 Box of 2 vases 19.5cm tall.
Silkscreens: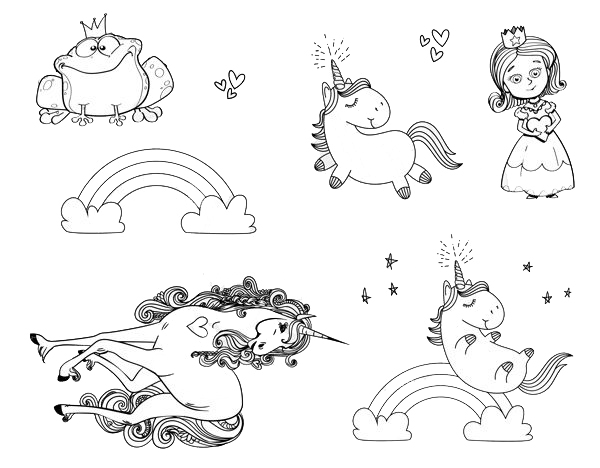 Unicorns & Princess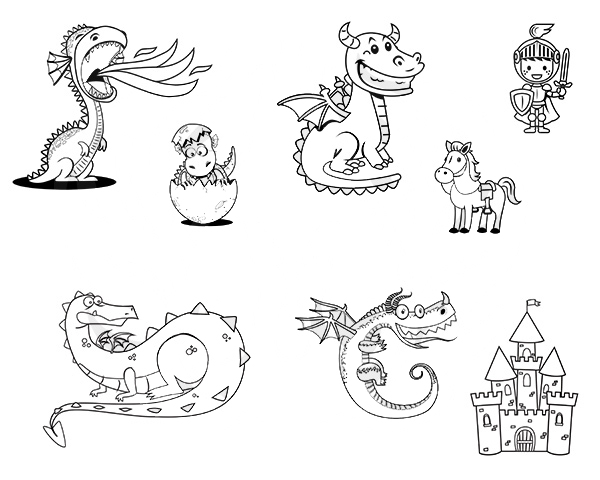 Cute Dragons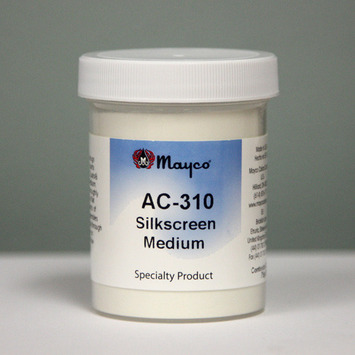 Pot of Silkscreen Media
Glaze: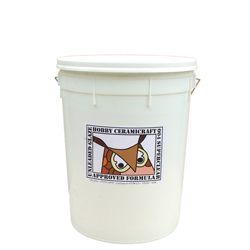 3 Gallon Bucket of Dipping Glaze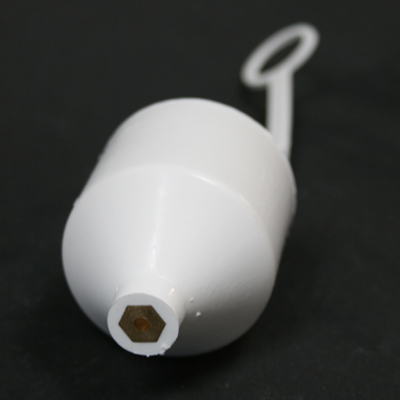 Viscosity Cup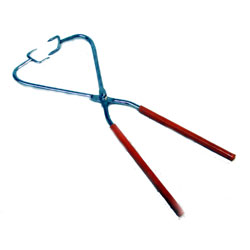 Dipping Tongs
Accessories: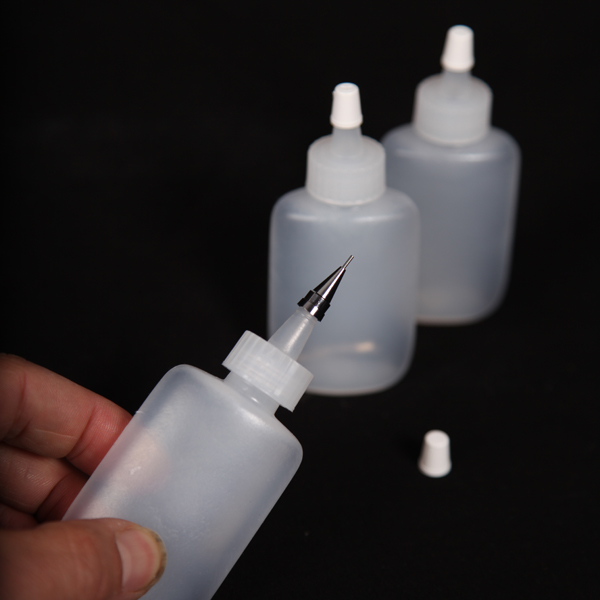 3 x Writer Bottles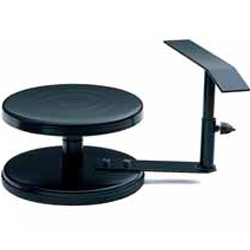 Banding Wheel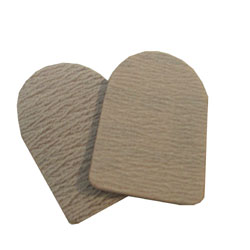 Sanding Pad for bisque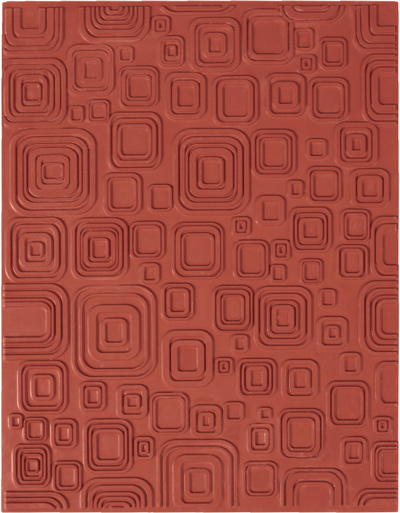 Funky Squares rubber mat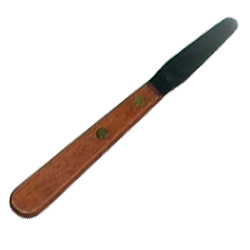 Pallet Knife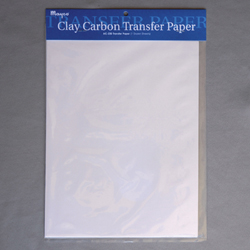 Clay Carbon Paper 12 sheets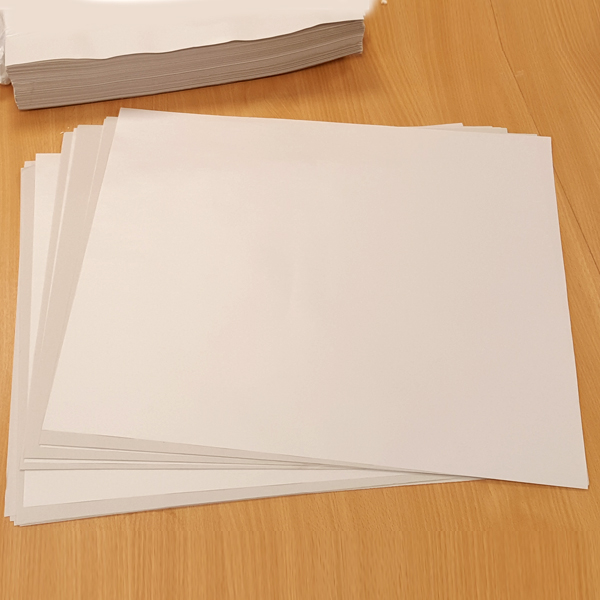 Pack of Table Setting Paper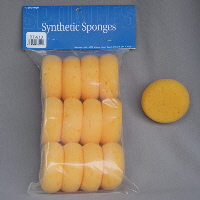 Round sponge x 2
Clay: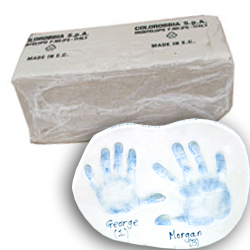 25kilo block of Soft Clay for hand/footprints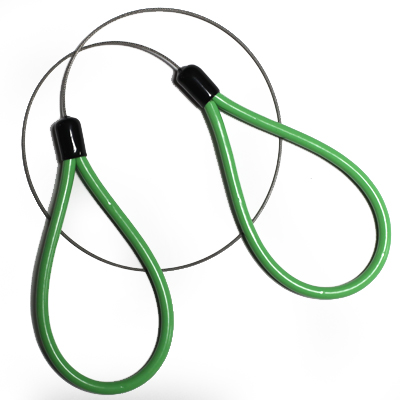 Clay cutting wire
Brushes: