Pottery Painting Business Starter Kits
Potter Starter Pack
POTTERKIT01
array(194) {
  ["metaTitle"]=>
  string(39) "Hobby Ceramicraft - Potter Starter Pack"
  ["metaDescription"]=>
  string(152) "A comprehensive Starter Pack for an aspiring Potter including deluxe electric wheel, large 13amp kiln, colours, glaze tools and white earthenware clay. "
  ["metaKeywords"]=>
  string(0) ""
  ["parentID"]=>
  string(5) "44611"
  ["parentIDcrypt"]=>
  string(8) "oqielpI="
  ["parentName"]=>
  string(38) "Pottery Painting Business Starter Kits"
  ["parentType"]=>
  string(11) "starterkits"
  ["grandParentType"]=>
  string(15) "starterkitspage"
  ["grandParentName"]=>
  string(12) "Starter Kits"
  ["grandParentID"]=>
  string(5) "44610"
  ["grandParentIDcrypt"]=>
  string(8) "oqielpE="
  ["boolHasParent"]=>
  bool(true)
  ["boolHasGrandParent"]=>
  bool(true)
  ["page"]=>
  string(17) "starterkits-child"
  ["what"]=>
  string(4) "item"
  ["item"]=>
  string(17) "starterkits-child"
  ["idCrypt"]=>
  string(8) "o62elpI="
  ["date1"]=>
  string(19) "2019-12-10 10:17:00"
  ["date2"]=>
  string(19) "0000-00-00 00:00:00"
  ["date3"]=>
  string(19) "0000-00-00 00:00:00"
  ["date4"]=>
  string(19) "0000-00-00 00:00:00"
  ["date5"]=>
  string(19) "0000-00-00 00:00:00"
  ["radio1"]=>
  string(1) "0"
  ["radio2"]=>
  string(1) "0"
  ["radio3"]=>
  string(1) "0"
  ["radio4"]=>
  string(1) "0"
  ["radio5"]=>
  string(1) "0"
  ["check1"]=>
  string(1) "0"
  ["check2"]=>
  string(1) "0"
  ["check3"]=>
  string(1) "0"
  ["check4"]=>
  string(1) "0"
  ["check5"]=>
  string(1) "0"
  ["select1"]=>
  string(1) "0"
  ["select2"]=>
  string(1) "0"
  ["select3"]=>
  string(1) "0"
  ["select4"]=>
  string(1) "0"
  ["select5"]=>
  string(0) ""
  ["select6"]=>
  string(0) ""
  ["select7"]=>
  string(0) ""
  ["select8"]=>
  string(0) ""
  ["select9"]=>
  string(0) ""
  ["select10"]=>
  string(0) ""
  ["select11"]=>
  string(0) ""
  ["text1"]=>
  string(2627) "


	Potter's Wheel:





	Top of the range, easy to operate, quiet, strong and reliable electric Potter's Wheel with adjustable speed foot pedal.





	





	 





	Kiln:





	A computer controlled, front loading kiln.  Run from a 13amp standard plug.  With a 40cm wide and 40cm deep, front loading chamber.  Comes with shelves, props and table height strong metal stand.





	





	Tools:





	





	 





	Clay:





	25 kilo block of white earthenware clay.





	





	Pair of Clay Bag ties to prevent clay drying out.





	





	 





	These Stroke and Coat colours in small 59ml bottles:





	





	 





	Transparent Glaze:





	 3 Gallon Bucket of Dipping Clear Glaze  





	 Viscosity Cup (for testing glaze)





	 Dipping Tongs





	 





	Brushes:





	         


"
  ["text2"]=>
  string(322) "


	A comprehensive Starter Pack for an aspiring Potter including deluxe electric wheel, large 13amp kiln, colours, glaze tools and white earthenware clay. 





	This is a mid-temperature clay and kiln pack.  Earthenware clay fires to around 1000C and this kiln will fire this clay perfectly. 


"
  ["text3"]=>
  string(0) ""
  ["text4"]=>
  string(0) ""
  ["text5"]=>
  string(0) ""
  ["text6"]=>
  string(0) ""
  ["text7"]=>
  string(0) ""
  ["text8"]=>
  string(0) ""
  ["text9"]=>
  string(0) ""
  ["text10"]=>
  string(0) ""
  ["name"]=>
  string(19) "Potter Starter Pack"
  ["fld2"]=>
  string(11) "POTTERKIT01"
  ["fld3"]=>
  string(0) ""
  ["fld4"]=>
  string(1) "0"
  ["fld5"]=>
  string(0) ""
  ["fld6"]=>
  string(7) "3094.70"
  ["fld7"]=>
  string(0) ""
  ["fld8"]=>
  string(0) ""
  ["fld9"]=>
  string(0) ""
  ["fld10"]=>
  string(0) ""
  ["image1"]=>
  string(13) "kitpotter.jpg"
  ["imageAlt1"]=>
  NULL
  ["image2"]=>
  string(0) ""
  ["imageAlt2"]=>
  NULL
  ["image3"]=>
  string(0) ""
  ["imageAlt3"]=>
  NULL
  ["image4"]=>
  string(0) ""
  ["imageAlt4"]=>
  NULL
  ["image5"]=>
  string(0) ""
  ["imageAlt5"]=>
  NULL
  ["imageCount"]=>
  NULL
  ["URL"]=>
  string(19) "potter-starter-pack"
  ["id"]=>
  string(5) "59611"
  ["boolExists"]=>
  int(1)
  ["parentWhat"]=>
  string(0) ""
  ["parentURL"]=>
  string(12) "starter-kits"
  ["boolParentEditable"]=>
  string(1) "1"
  ["active"]=>
  string(1) "1"
  ["navItem"]=>
  string(1) "0"
  ["footerItem"]=>
  string(1) "0"
  ["subFooterItem"]=>
  string(1) "0"
  ["boolEditable"]=>
  string(1) "1"
  ["userID"]=>
  NULL
  ["id2"]=>
  int(0)
  ["id3"]=>
  int(0)
  ["commodityCode"]=>
  string(0) ""
  ["nameLong"]=>
  string(11) "POTTERKIT01"
  ["code"]=>
  string(11) "POTTERKIT01"
  ["weight"]=>
  string(3) "510"
  ["sageCode"]=>
  string(0) ""
  ["quantity"]=>
  string(1) "0"
  ["price"]=>
  string(8) "3,094.70"
  ["price2"]=>
  int(0)
  ["price3"]=>
  int(0)
  ["size"]=>
  string(0) ""
  ["size2"]=>
  int(0)
  ["size3"]=>
  int(0)
  ["boolSize2"]=>
  bool(false)
  ["boolSize3"]=>
  bool(false)
  ["inStockSize1"]=>
  bool(false)
  ["inStockSize2"]=>
  bool(false)
  ["inStockSize3"]=>
  bool(false)
  ["boolDiscounts"]=>
  bool(false)
  ["boolKilns"]=>
  bool(false)
  ["strDiscountString"]=>
  string(0) ""
  ["date1day"]=>
  string(2) "10"
  ["date1month"]=>
  string(2) "12"
  ["date1year"]=>
  string(4) "2019"
  ["date2day"]=>
  string(2) "00"
  ["date2month"]=>
  string(2) "00"
  ["date2year"]=>
  string(4) "0000"
  ["check6"]=>
  string(1) "0"
  ["check7"]=>
  string(1) "0"
  ["check8"]=>
  string(1) "0"
  ["check9"]=>
  string(1) "0"
  ["check10"]=>
  string(1) "0"
  ["file1"]=>
  string(0) ""
  ["file2"]=>
  string(0) ""
  ["file3"]=>
  string(0) ""
  ["file4"]=>
  string(0) ""
  ["file5"]=>
  string(0) ""
  ["file6"]=>
  string(0) ""
  ["file7"]=>
  string(0) ""
  ["file8"]=>
  string(0) ""
  ["file9"]=>
  string(0) ""
  ["file10"]=>
  string(0) ""
  ["file1label"]=>
  string(0) ""
  ["file2label"]=>
  string(0) ""
  ["file3label"]=>
  string(0) ""
  ["file4label"]=>
  string(0) ""
  ["file5label"]=>
  string(0) ""
  ["file6label"]=>
  string(0) ""
  ["file7label"]=>
  string(0) ""
  ["file8label"]=>
  string(0) ""
  ["file9label"]=>
  string(0) ""
  ["file10label"]=>
  string(0) ""
  ["breadcrumb"]=>
  string(0) ""
  ["fld11"]=>
  string(3) "510"
  ["fld12"]=>
  string(0) ""
  ["fld13"]=>
  string(0) ""
  ["fld14"]=>
  string(0) ""
  ["fld15"]=>
  string(0) ""
  ["fld16"]=>
  string(0) ""
  ["fld17"]=>
  string(0) ""
  ["fld18"]=>
  string(0) ""
  ["fld19"]=>
  string(0) ""
  ["fld20"]=>
  string(0) ""
  ["fld21"]=>
  string(0) ""
  ["fld22"]=>
  string(0) ""
  ["fld23"]=>
  string(0) ""
  ["fld24"]=>
  string(0) ""
  ["fld25"]=>
  string(0) ""
  ["fld26"]=>
  string(0) ""
  ["fld27"]=>
  string(0) ""
  ["fld28"]=>
  string(0) ""
  ["fld29"]=>
  string(0) ""
  ["fld30"]=>
  string(0) ""
  ["fld31"]=>
  string(0) ""
  ["fld32"]=>
  string(0) ""
  ["fld33"]=>
  string(0) ""
  ["fld34"]=>
  string(0) ""
  ["fld35"]=>
  string(0) ""
  ["fld36"]=>
  string(0) ""
  ["fld37"]=>
  string(0) ""
  ["fld38"]=>
  string(0) ""
  ["fld39"]=>
  string(0) ""
  ["fld40"]=>
  string(0) ""
  ["image1alt"]=>
  string(9) "kitpotter"
  ["boolImage1"]=>
  bool(true)
  ["image2alt"]=>
  string(0) ""
  ["boolImage2"]=>
  bool(false)
  ["image3alt"]=>
  string(0) ""
  ["image4alt"]=>
  string(0) ""
  ["image5alt"]=>
  string(0) ""
  ["image6"]=>
  string(0) ""
  ["image6alt"]=>
  string(0) ""
  ["image7"]=>
  string(0) ""
  ["image7alt"]=>
  string(0) ""
  ["image8"]=>
  string(0) ""
  ["image8alt"]=>
  string(0) ""
  ["image9"]=>
  string(0) ""
  ["image9alt"]=>
  string(0) ""
  ["image10"]=>
  string(0) ""
  ["image10alt"]=>
  string(0) ""
  ["pricing"]=>
  string(0) ""
  ["tradePricing"]=>
  string(3) "510"
  ["weightGrams"]=>
  string(1) "0"
  ["weightKG"]=>
  string(4) "0.00"
  ["length"]=>
  string(0) ""
  ["height"]=>
  string(7) "3094.70"
  ["width"]=>
  string(0) ""
}

£
3,094.70
(temporarily out of stock)
Stock Available:
0
Potter's Wheel:
Top of the range, easy to operate, quiet, strong and reliable electric Potter's Wheel with adjustable speed foot pedal.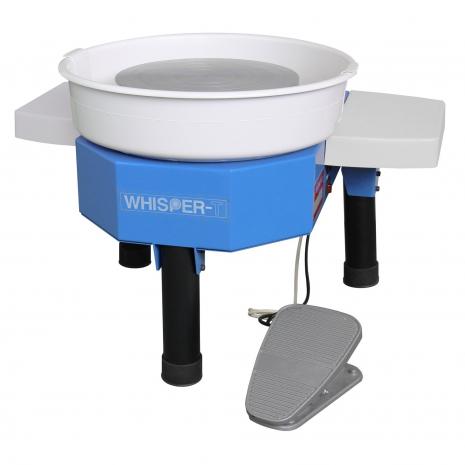 Kiln:
A computer controlled, front loading kiln. Run from a 13amp standard plug. With a 40cm wide and 40cm deep, front loading chamber. Comes with shelves, props and table height strong metal stand.
Tools: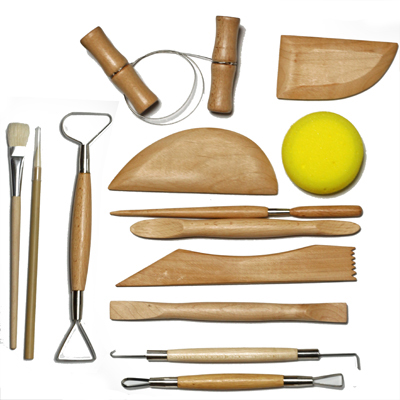 Clay:
25 kilo block of white earthenware clay.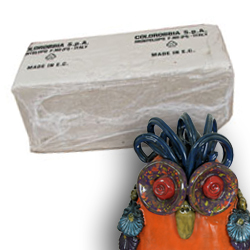 Pair of Clay Bag ties to prevent clay drying out.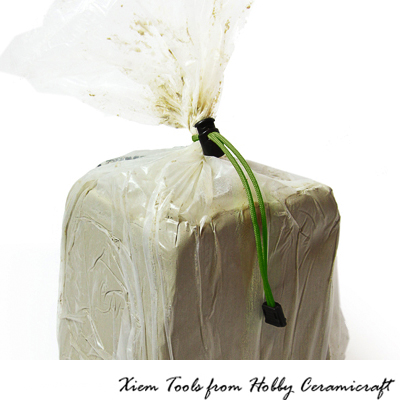 These Stroke and Coat colours in small 59ml bottles: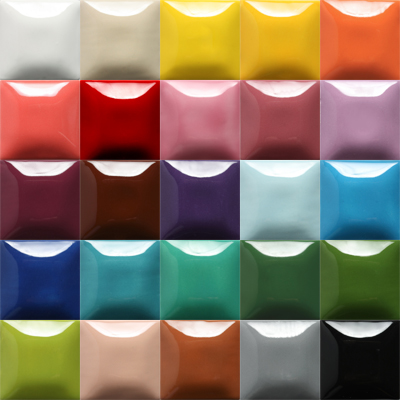 Transparent Glaze: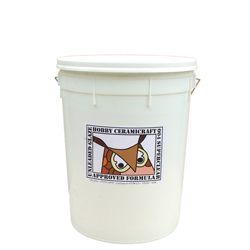 3 Gallon Bucket of Dipping Clear Glaze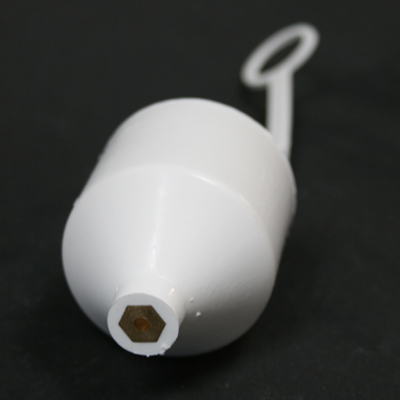 Viscosity Cup (for testing glaze)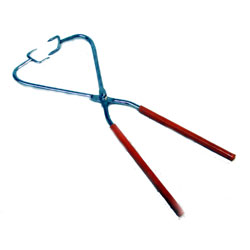 Dipping Tongs
Brushes: