Ammie Williams
Watch only
PDAWW
array(193) {
  ["metaTitle"]=>
  string(30) "Hobby Ceramicraft - Watch only"
  ["metaDescription"]=>
  string(100) "Ammie Williams Zoom seminar with Bisque Imports, hosted by Hobby Ceramicraft.  Watching only ticket."
  ["metaKeywords"]=>
  string(0) ""
  ["parentID"]=>
  string(5) "60268"
  ["parentIDcrypt"]=>
  string(8) "pKSam5k="
  ["parentName"]=>
  string(14) "Ammie Williams"
  ["parentType"]=>
  string(6) "bisque"
  ["grandParentType"]=>
  string(11) "coursespage"
  ["grandParentName"]=>
  string(28) "Pottery Training and Courses"
  ["grandParentID"]=>
  string(5) "44225"
  ["grandParentIDcrypt"]=>
  string(8) "oqial5Y="
  ["boolHasParent"]=>
  bool(true)
  ["boolHasGrandParent"]=>
  bool(true)
  ["page"]=>
  string(0) ""
  ["what"]=>
  string(4) "item"
  ["item"]=>
  string(12) "bisque-child"
  ["idCrypt"]=>
  string(8) "pKSanJE="
  ["date1"]=>
  string(19) "2021-09-06 08:54:00"
  ["date2"]=>
  string(19) "0000-00-00 00:00:00"
  ["date3"]=>
  string(19) "0000-00-00 00:00:00"
  ["date4"]=>
  string(19) "0000-00-00 00:00:00"
  ["date5"]=>
  string(19) "0000-00-00 00:00:00"
  ["radio1"]=>
  string(1) "0"
  ["radio2"]=>
  string(1) "0"
  ["radio3"]=>
  string(1) "0"
  ["radio4"]=>
  string(1) "0"
  ["radio5"]=>
  string(1) "0"
  ["check1"]=>
  string(1) "0"
  ["check2"]=>
  string(1) "0"
  ["check3"]=>
  string(1) "0"
  ["check4"]=>
  string(1) "0"
  ["check5"]=>
  string(1) "0"
  ["select1"]=>
  string(1) "0"
  ["select2"]=>
  string(1) "0"
  ["select3"]=>
  string(1) "0"
  ["select4"]=>
  string(1) "0"
  ["select5"]=>
  string(0) ""
  ["select6"]=>
  string(0) ""
  ["select7"]=>
  string(0) ""
  ["select8"]=>
  string(0) ""
  ["select9"]=>
  string(0) ""
  ["select10"]=>
  string(0) ""
  ["select11"]=>
  string(0) ""
  ["text1"]=>
  string(690) "


	Join us via Zoom for a fun evening with Ammie Williams on the 23rd September at 7pm, sponsored by Bisque imports.





	 





	Ammie will be using a 'Bisque Import' Heart Plate as a canvas to create an on-trend funky, festive Santa design.





	 





	This is for 'watching only' access to this event.





	 





	Login details for Zoom will be emailed the day before the event.





	 





	Amy is an energetic trend setter in the PYOP world, find out more about her and her style, by connecting with her on instagram, or check out her website here:





	https://ammieyall.com/about-ammie/


"
  ["text2"]=>
  string(0) ""
  ["text3"]=>
  string(0) ""
  ["text4"]=>
  string(0) ""
  ["text5"]=>
  string(0) ""
  ["text6"]=>
  string(0) ""
  ["text7"]=>
  string(0) ""
  ["text8"]=>
  string(0) ""
  ["text9"]=>
  string(0) ""
  ["text10"]=>
  string(0) ""
  ["name"]=>
  string(10) "Watch only"
  ["fld2"]=>
  string(5) "PDAWW"
  ["fld3"]=>
  string(5) "PDAWW"
  ["fld4"]=>
  string(1) "0"
  ["fld5"]=>
  string(0) ""
  ["fld6"]=>
  string(2) "10"
  ["fld7"]=>
  string(0) ""
  ["fld8"]=>
  string(0) ""
  ["fld9"]=>
  string(0) ""
  ["fld10"]=>
  string(0) ""
  ["image1"]=>
  string(19) "aimmeezoomwatch.jpg"
  ["imageAlt1"]=>
  NULL
  ["image2"]=>
  string(11) "aimmmmm.jpg"
  ["imageAlt2"]=>
  NULL
  ["image3"]=>
  string(0) ""
  ["imageAlt3"]=>
  NULL
  ["image4"]=>
  string(0) ""
  ["imageAlt4"]=>
  NULL
  ["image5"]=>
  string(0) ""
  ["imageAlt5"]=>
  NULL
  ["imageCount"]=>
  NULL
  ["URL"]=>
  string(16) "ammie-watch-only"
  ["id"]=>
  string(5) "60270"
  ["boolExists"]=>
  int(1)
  ["parentWhat"]=>
  string(0) ""
  ["parentURL"]=>
  string(22) "ammie-williams-seminar"
  ["boolParentEditable"]=>
  string(1) "1"
  ["active"]=>
  string(1) "1"
  ["navItem"]=>
  string(1) "0"
  ["footerItem"]=>
  string(1) "0"
  ["subFooterItem"]=>
  string(1) "0"
  ["boolEditable"]=>
  string(1) "1"
  ["userID"]=>
  NULL
  ["id2"]=>
  int(0)
  ["id3"]=>
  int(0)
  ["commodityCode"]=>
  string(0) ""
  ["nameLong"]=>
  string(5) "PDAWW"
  ["code"]=>
  string(5) "PDAWW"
  ["weight"]=>
  string(1) "0"
  ["sageCode"]=>
  string(5) "PDAWW"
  ["quantity"]=>
  string(1) "0"
  ["price"]=>
  string(5) "10.00"
  ["price2"]=>
  int(0)
  ["price3"]=>
  int(0)
  ["size"]=>
  string(0) ""
  ["size2"]=>
  int(0)
  ["size3"]=>
  int(0)
  ["boolSize2"]=>
  bool(false)
  ["boolSize3"]=>
  bool(false)
  ["inStockSize1"]=>
  bool(false)
  ["inStockSize2"]=>
  bool(false)
  ["inStockSize3"]=>
  bool(false)
  ["boolDiscounts"]=>
  bool(false)
  ["boolKilns"]=>
  bool(false)
  ["strDiscountString"]=>
  string(0) ""
  ["date1day"]=>
  string(2) "06"
  ["date1month"]=>
  string(2) "09"
  ["date1year"]=>
  string(4) "2021"
  ["date2day"]=>
  string(2) "00"
  ["date2month"]=>
  string(2) "00"
  ["date2year"]=>
  string(4) "0000"
  ["check6"]=>
  string(1) "0"
  ["check7"]=>
  string(1) "0"
  ["check8"]=>
  string(1) "0"
  ["check9"]=>
  string(1) "0"
  ["check10"]=>
  string(1) "0"
  ["file1"]=>
  string(0) ""
  ["file2"]=>
  string(0) ""
  ["file3"]=>
  string(0) ""
  ["file4"]=>
  string(0) ""
  ["file5"]=>
  string(0) ""
  ["file6"]=>
  string(0) ""
  ["file7"]=>
  string(0) ""
  ["file8"]=>
  string(0) ""
  ["file9"]=>
  string(0) ""
  ["file10"]=>
  string(0) ""
  ["file1label"]=>
  string(0) ""
  ["file2label"]=>
  string(0) ""
  ["file3label"]=>
  string(0) ""
  ["file4label"]=>
  string(0) ""
  ["file5label"]=>
  string(0) ""
  ["file6label"]=>
  string(0) ""
  ["file7label"]=>
  string(0) ""
  ["file8label"]=>
  string(0) ""
  ["file9label"]=>
  string(0) ""
  ["file10label"]=>
  string(0) ""
  ["breadcrumb"]=>
  string(0) ""
  ["fld11"]=>
  string(1) "0"
  ["fld12"]=>
  string(0) ""
  ["fld13"]=>
  string(0) ""
  ["fld14"]=>
  string(0) ""
  ["fld15"]=>
  string(0) ""
  ["fld16"]=>
  string(0) ""
  ["fld17"]=>
  string(0) ""
  ["fld18"]=>
  string(0) ""
  ["fld19"]=>
  string(0) ""
  ["fld20"]=>
  string(0) ""
  ["fld21"]=>
  string(0) ""
  ["fld22"]=>
  string(0) ""
  ["fld23"]=>
  string(0) ""
  ["fld24"]=>
  string(0) ""
  ["fld25"]=>
  string(0) ""
  ["fld26"]=>
  string(0) ""
  ["fld27"]=>
  string(0) ""
  ["fld28"]=>
  string(0) ""
  ["fld29"]=>
  string(0) ""
  ["fld30"]=>
  string(0) ""
  ["fld31"]=>
  string(0) ""
  ["fld32"]=>
  string(0) ""
  ["fld33"]=>
  string(0) ""
  ["fld34"]=>
  string(0) ""
  ["fld35"]=>
  string(0) ""
  ["fld36"]=>
  string(0) ""
  ["fld37"]=>
  string(0) ""
  ["fld38"]=>
  string(0) ""
  ["fld39"]=>
  string(0) ""
  ["fld40"]=>
  string(0) ""
  ["image1alt"]=>
  string(15) "aimmeezoomwatch"
  ["boolImage1"]=>
  bool(true)
  ["image2alt"]=>
  string(7) "aimmmmm"
  ["image3alt"]=>
  string(0) ""
  ["image4alt"]=>
  string(0) ""
  ["image5alt"]=>
  string(0) ""
  ["image6"]=>
  string(0) ""
  ["image6alt"]=>
  string(0) ""
  ["image7"]=>
  string(0) ""
  ["image7alt"]=>
  string(0) ""
  ["image8"]=>
  string(0) ""
  ["image8alt"]=>
  string(0) ""
  ["image9"]=>
  string(0) ""
  ["image9alt"]=>
  string(0) ""
  ["image10"]=>
  string(0) ""
  ["image10alt"]=>
  string(0) ""
  ["pricing"]=>
  string(5) "PDAWW"
  ["tradePricing"]=>
  string(1) "0"
  ["weightGrams"]=>
  string(1) "0"
  ["weightKG"]=>
  string(4) "0.00"
  ["length"]=>
  string(0) ""
  ["height"]=>
  string(2) "10"
  ["width"]=>
  string(0) ""
}

£
10.00
(temporarily out of stock)
Stock Available:
0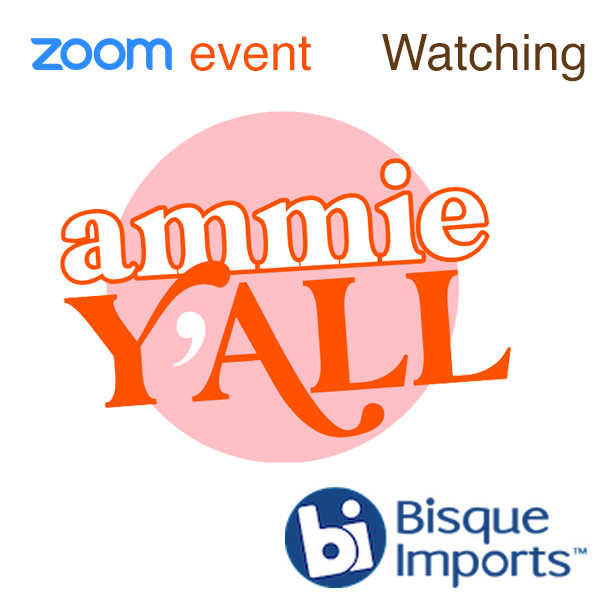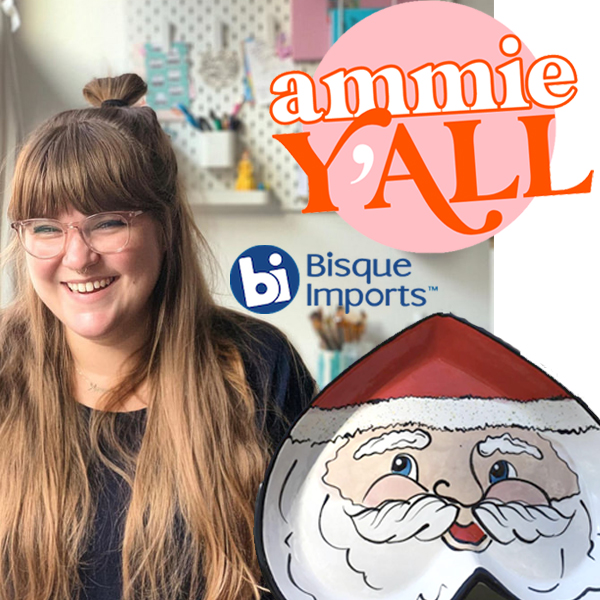 Join us via Zoom for a fun evening with Ammie Williams on the 23rd September at 7pm, sponsored by Bisque imports.
Ammie will be using a 'Bisque Import' Heart Plate as a canvas to create an on-trend funky, festive Santa design.
This is for 'watching only' access to this event.
Login details for Zoom will be emailed the day before the event.
Amy is an energetic trend setter in the PYOP world, find out more about her and her style, by connecting with her on instagram, or check out her website here:
https://ammieyall.com/about-ammie/