Round Tumbler 11cm
MB1455
£22.91 per box of 6
(temporarily out of stock)
Stock Available:
box of 6 = 0
Origin: CHINA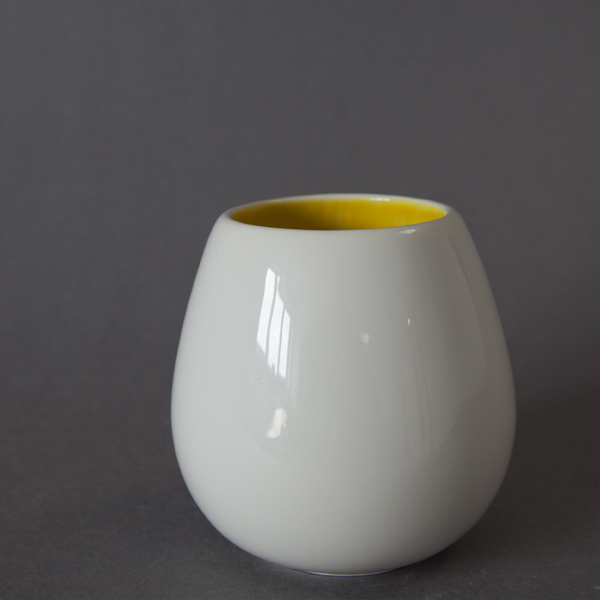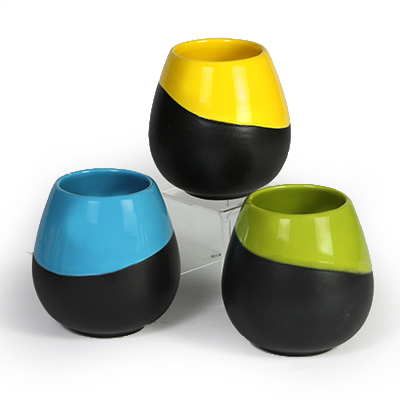 Round tumbler bisque measures 11cm tall by 10cm wide.
Products Used:
Bisque
MB-1455 Stemless Wine Tumbler
Colour
Your favourite foundations or Stroke & Coat Colours
Colours used (pictured):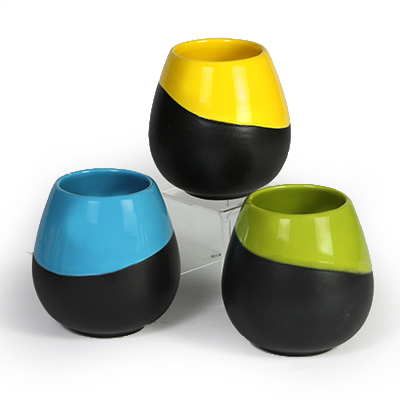 Instructions
Moisten a clean sponge and wipe bisque to remove any dust.
Using a Soft Fan brush, apply 3 coats of FN-304 Black Velvet to the bottom 2/3 of the outside of the cup (the top line can be a bit wavy).
Apply 3 coats of a Foundation glaze of your choice to the inside and top 1/3 of the outside. Pictured uses FN-002 Yellow, FN-007 Green, and FN-018 Bright Blue.
Let dry completely.
Stilt and fire to shelf cone 06. Simple!