Urban Planter
BI0137 Due back in stock March 2024
£29.34 per box of 4
(temporarily out of stock)
Stock Available:
box of 4 = 0
Origin: CHINA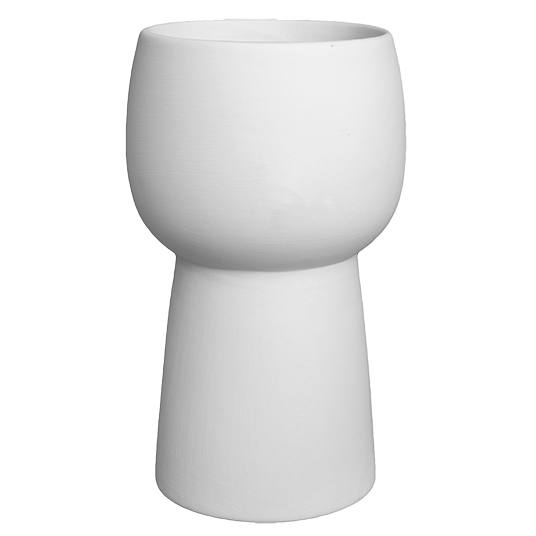 Measurements:
19cm tall by 10cm wide.
Product Description:
Anything houseplant related is extremely popular and trendy. This ceramic Urban Planter will definitely fly off your studio's selves. This modern design has plenty of surface area to completely customize with the trendiest of patterns, colors, and designs. Everyone will want to use this planter in their home! This planter comes with a drainage hole and drainage plug.
So, take a ride on the boutique side of bisqueware. Crafty Chica is a brilliant artist and designer as well as a shrewd businesswomen. Your artists are going to love this peculiar piece, so make sure you add it to your range today...