Tidal Pool
EL-106
£5.05 per 118ml (4oz)
, £14.61 per Pint
(temporarily out of stock)
Stock Available:
118ml (4oz) = 50+, Pint = 0
*Discounts below are for registered users. Click here to register »
Discount price
118ml (4oz)
£4.55
£4.04
£3.54
Origin: USA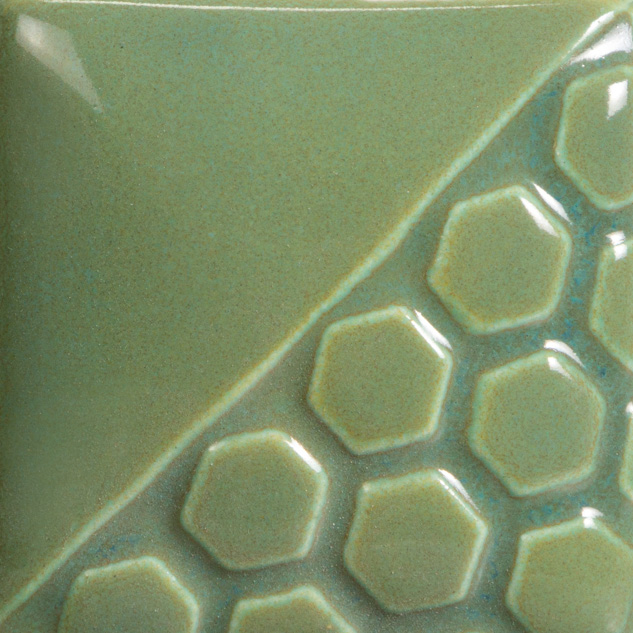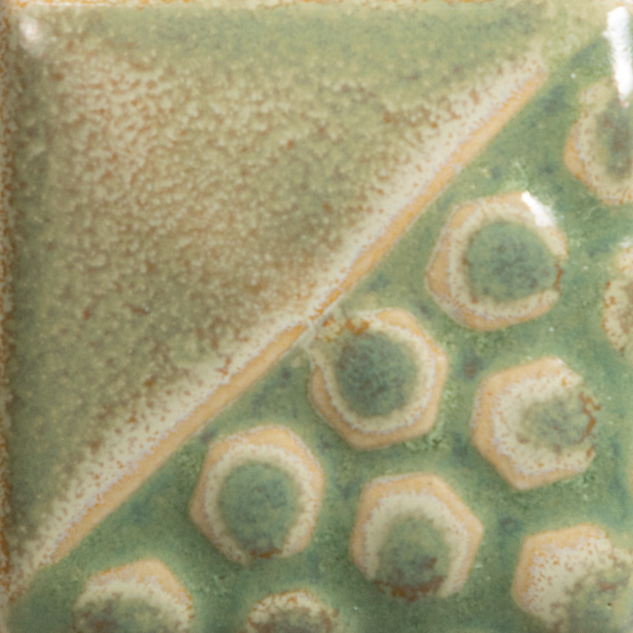 This particular glaze comes with a Health Caution. It contains some elements that if consumed can be dangerous, therefore it should not be used by children. Please refer to the label for specific cautions and advisements.
Cone 06 oxidation (first photo): Tidal Pool is a glossy, bluish olive glaze that breaks a darker, blueish olive.
Cone 6 oxidation (second photo): Color changes to a mottled green/white/brown that breaks over texture and pools solid green. Enhanced mobility. Surface issues may occur.
TIP: This glaze WILL move. Take care when using on vertical pieces reduce glaze thickness towards the bottom third to minimize run-off. Not overglaze compatible.