Slip Casting
SEMINAR24C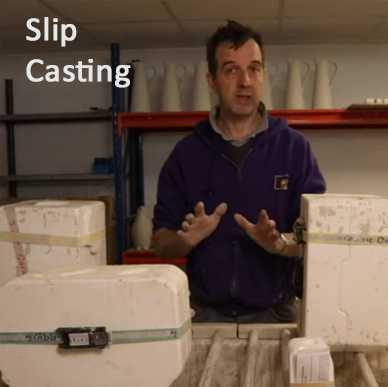 Tuesday 23rd April 2024
A hands on, practical workshop focusing on slip casting with earthenware slip using production casting moulds... Dress accordingly, you will likely get slip on your clothes!
As a group watch and take part in the process of getting the moulds and slip ready for casting.
How to adjust the slip to the right weight and consistency.
How to join pieces, cut out parts.
How to reclaim the off cuts and dried slip.
What health and safety measures should be considered.
9.30am to 1pm