Hamilton - Ammie Y'all
DSS3000
£
19.75
Stock Available:
15
*Discounts below are for registered users. Click here to register »
Discount price
£17.78
£15.80
£13.83
Origin: USA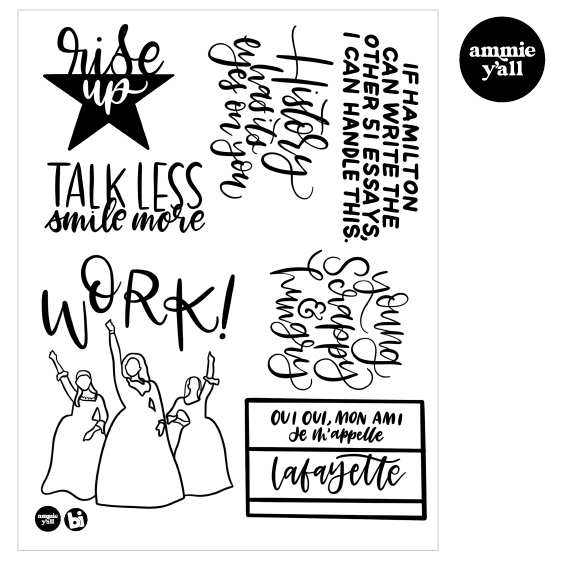 Silkscreen sheet measuring 11 inches by 8.5 inches.
You know what has been hot the last couple of years? The play, Hamilton! So, why not offer your wonderful studio customers the ability to print some fantastic patterns onto bisqueware with our new Hamilton Silkscreen?! This fantastic silkscreen is designed by famed artist, Ammie Williams, and it comes with seven amazing patterns to print onto ceramicware!
The words, "If Hamilton can write the other 51 essays, I can handle this."
The words "History has its eyes on you"
A half star with a graphics saying, "Rise up!"
The phrase, "Talk Less, Smile More"
A group of three women with fists raised with the caption, "Work!"
The script, "Young, Scrappy, and Hungry"
And finally, the French phrase, "Oui, Oui, mon ami! Je m'appelle Lafayette"
These silkscreens were personally designed by artist and influencer, Ammie Williams. You may know her as, "Ammie y'all!"