2023 Kit of Stoneware Glazes
SWKIT2023
£
28.12
(temporarily out of stock)
Stock Available:
0
Origin: USA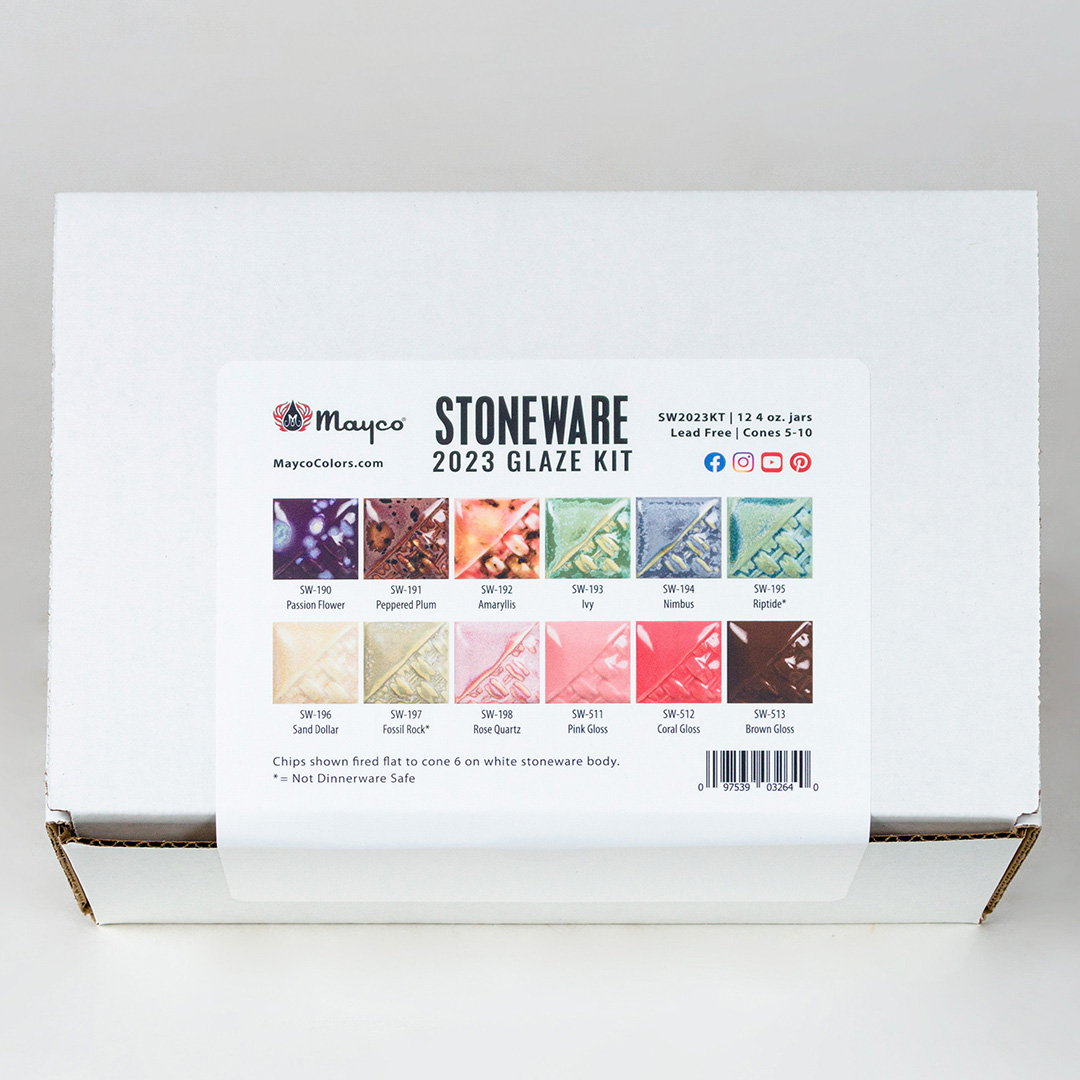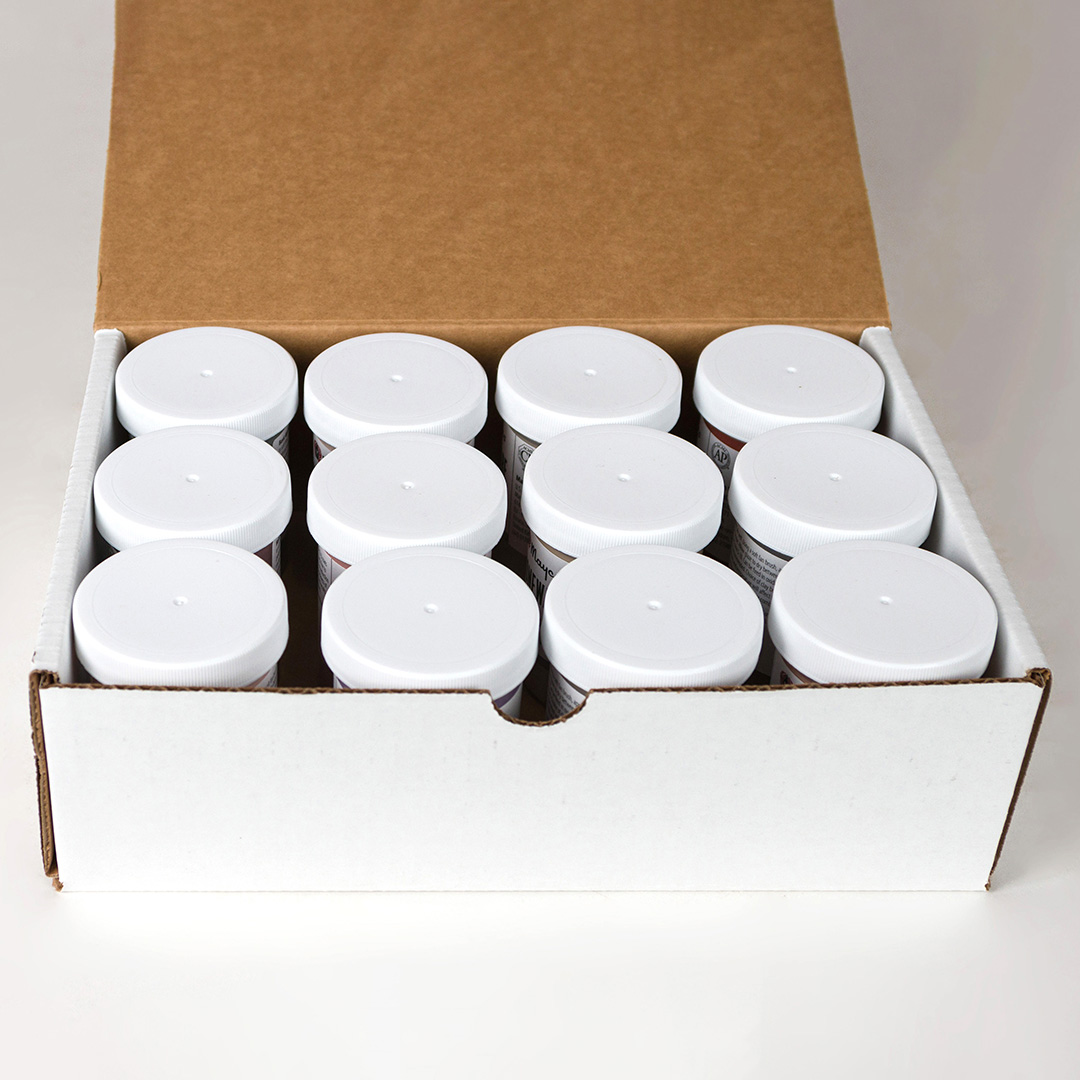 Mayco 2023 Stoneware Glaze Kit includes all 12 new stoneware glazes in a 4 oz jar. Great for testing on your clay bodies and trying new combinations.
SW-190 Passion Flower
SW-191 Peppered Plum
SW-192 Amaryllis
SW-193 Ivy
SW-194 Nimbus
SW-195 Riptide
SW-196 Sand Dollar
SW-197 Fossil Rock
SW-198 Rose Quartz
SW-511 Pink Gloss
SW-512 Coral Gloss
SW-513 Brown Gloss
All of the new glazes are USA 'AP Non-Toxic' in liquid form with the exception of SW-193 Ivy, which is CL. All are dinnerware safe when used according to manufacturer's directions with the exception of SW-195 Riptide and SW-197 Fossil Rock due to surface durability. While the glazed surface may pass lead & cadmium leach tests, and therefore legally considered Food Safe, some glazes, regardless of surface texture or porosity of underlying clay body, will be designated as not suitable for dinnerware as the fired glaze surface is not durable and can be impacted by contact with food or liquids.