Iron Wash
SW301
£3.85 per 118ml
Stock Available:
118ml = 11
*Discounts below are for registered users. Click here to register »
Discount price
£3.47
£3.08
£2.70
Origin: USA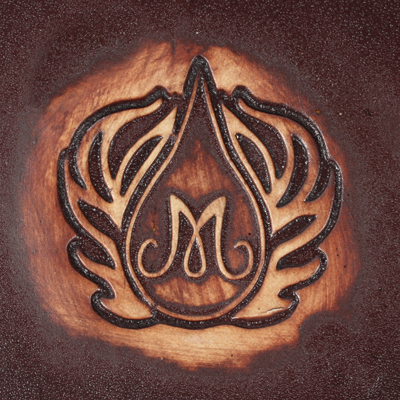 The Mayco Stoneware 'Washes' are a multi purpose product with limitless possibilities. These washes can be used alone for staining techniques or with any glaze from low fire Cone06 (1000C) up to cone 10 (1285C). They are beautiful in oxidation or reduction and can expand the glaze palette for an artist or teacher. These washes are composed of metallic glaze colorants formulated for ease of use and versatility.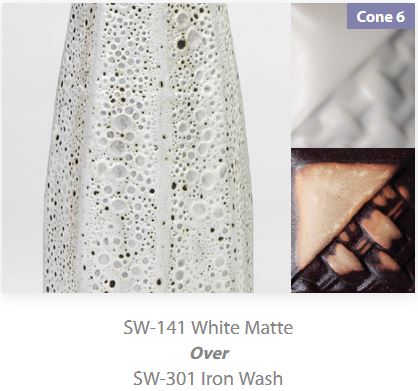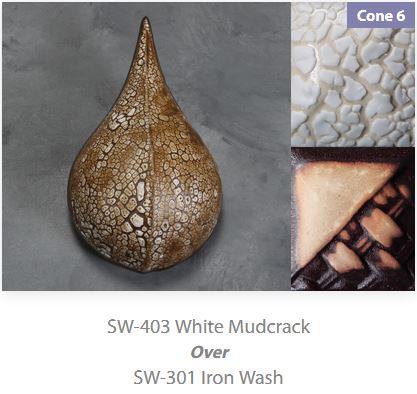 Take a look here at a guide for using Stoneware washes.
Use wash by itself as a stain.
Apply a watered down version of the wash to a bisque fired piece. (This effect is espically nice for textured ware). Allow the stain to get into all the low spots and let the wash dry throughly. (These washes contain flux which will fireto a shimmer). After these pieces are completely dry, use a wet sponge to wipe away the wash from high areas and let it remain in low areas. Mayco washes can be fired alone without any glaze over the top or apply an optional transulcent or clear glaze over the top of the wash for a gloss finish.
Use in Combination with other Mayco Stoneware glazes
Dilute the concentrated wash with a little water. Apply to bisque ware with a liner brush or sponge for textured effects. Let dry completely. Then apply your chosen Mayco stoneware glaze over top, 1-3 coats depending on desired results. Where wash was applied, glaze movement and fludity often increases. Be aware of this as areas with wash close to the bottom of the ware will run. When using mayco washes in combination with other glazes, avoid washes near bottom of your work.
Use to Tint
Use wash to tint an exsisting glaze, slip or underglaze by mixing before application.
Image Transfer
Apply iron wash to a black and white image from your home printer. The ink will resist the wash and you will have a transfererable iron picture to put on your piece. You can use a glaze as the vehicle to move the image onto your piece. This technique is available in further detail on Mayco website in project library.
Create a Dendritic Slip
As seen in Mochaware, a denrditic slip often uses vinegar and tobacco to create diffusion between materials when applied to a wet underglaze or engobe. mayco washes can be used to colour the dendritic slip.
Sold in 118ml (4oz) screw top jars.
Copy & paste this link to Mayco Guide on using these products www.maycocolors.com/images/collateral/education/understanding_mayco_wash.pdf