Sliced Funky Tree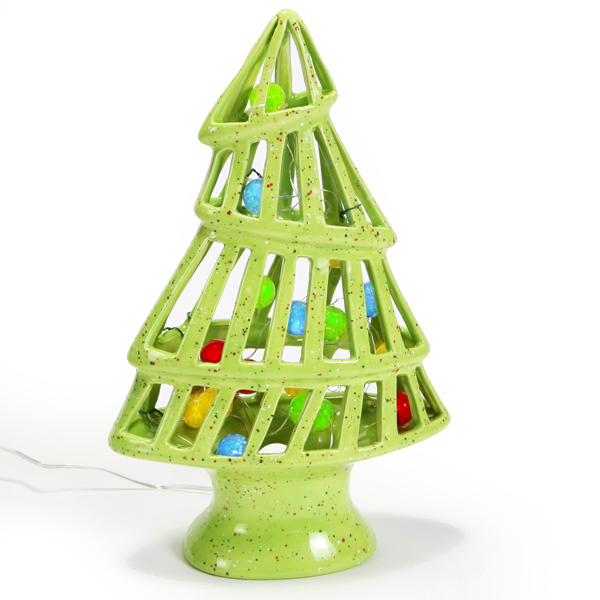 Instructions
Cast in a low fire body clay, while wet cut out slices of the tree as shown in the picture. Make a groove in the base to allow the cord to fit so the tree will stand flat. Clean with a wet brush to smooth the cutouts, remove the seamline while wet.

Fire to 05. (dependant on clay using)

Thin SC-98 Slime Time with water so it is a pouring consistency, pour to the inside of the tree, make sure all the surface is covered, brush out the drips on the outside of the tree.

Brush three coats of SC-98 Slime Time to the outside of the tree including the base with the fan brush

Stir and shake SG-704 Peppermint well, brush one coat to the outside of the tree using the fan brush.

Fire to 06.